4 Reasons Why Social Media Is An Absolute MONSTER For Businesses In 2023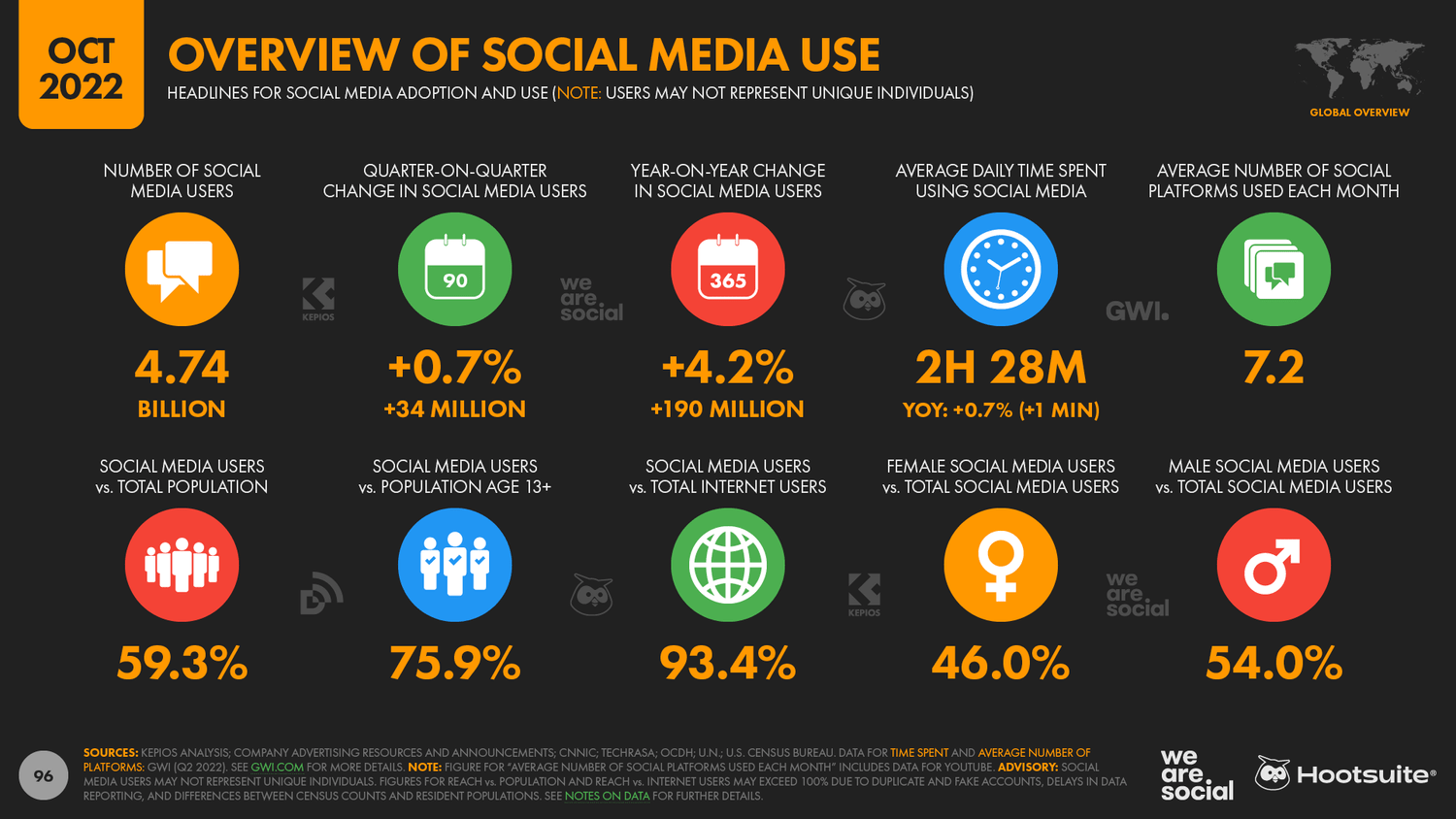 Credit : DataReportal
As of October 2022, there are 4.74 billion social media users worldwide. What does this mean? More than half of the world's total population are social media users! 
The exponential growth of social media has changed the way we do business, especially when it comes to marketing. Before the advent of social media, businesses marketed themselves in completely different ways than they do today.
Today, social media has dominated the marketing landscape and is one of the most used marketing strategies by marketers. This can be evidenced by the statistics that 93% of marketers worldwide are using social media business.
Therefore, having social media pages for your business is a MUST to succeed nowadays.
Let's take a look at the reasons why social media is important for your business!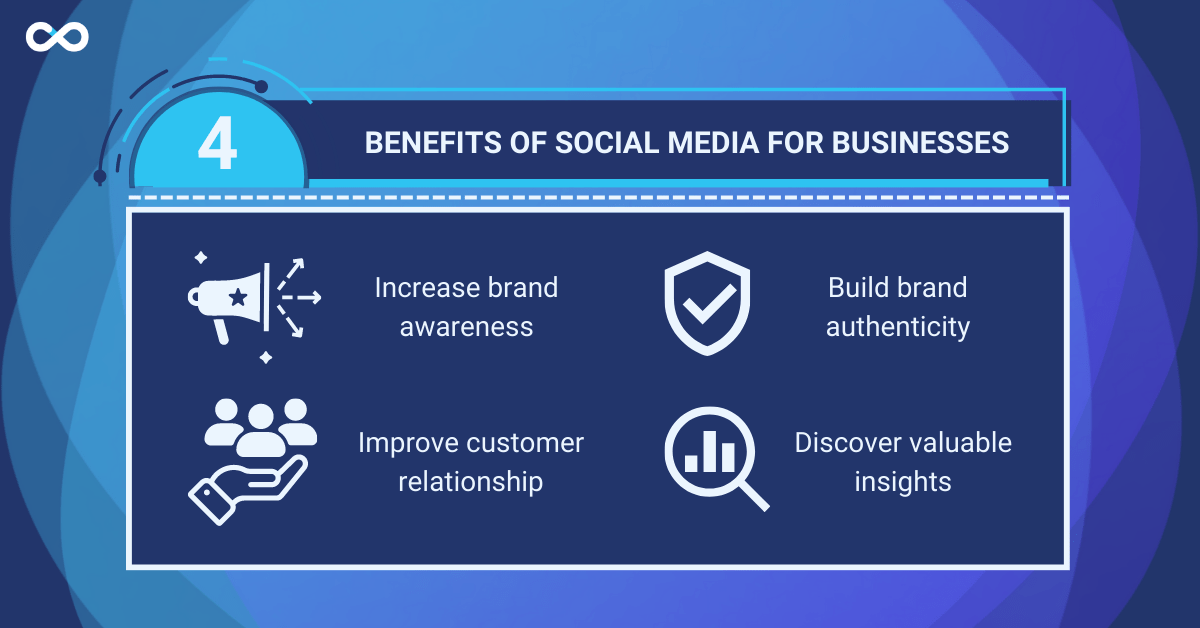 #1 Increase brand awareness
According to the aforementioned statistics, more than half of the world's population are social media users. Since there are a large number of users on social media, this means that your brand can be exposed to more people.
On top of that, 1 in 3 consumers uses social media to discover new products and brands. This proves that social media is an important medium for people to learn and research new brands. Therefore, getting a social media page for your business will undoubtedly increase your brand awareness.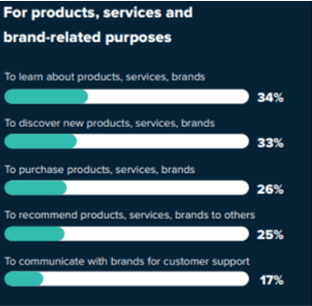 Credit: Business 2 Community
Here are the ways how you can effectively increase brand awareness with social media : 
1. Choose the right platform for your audience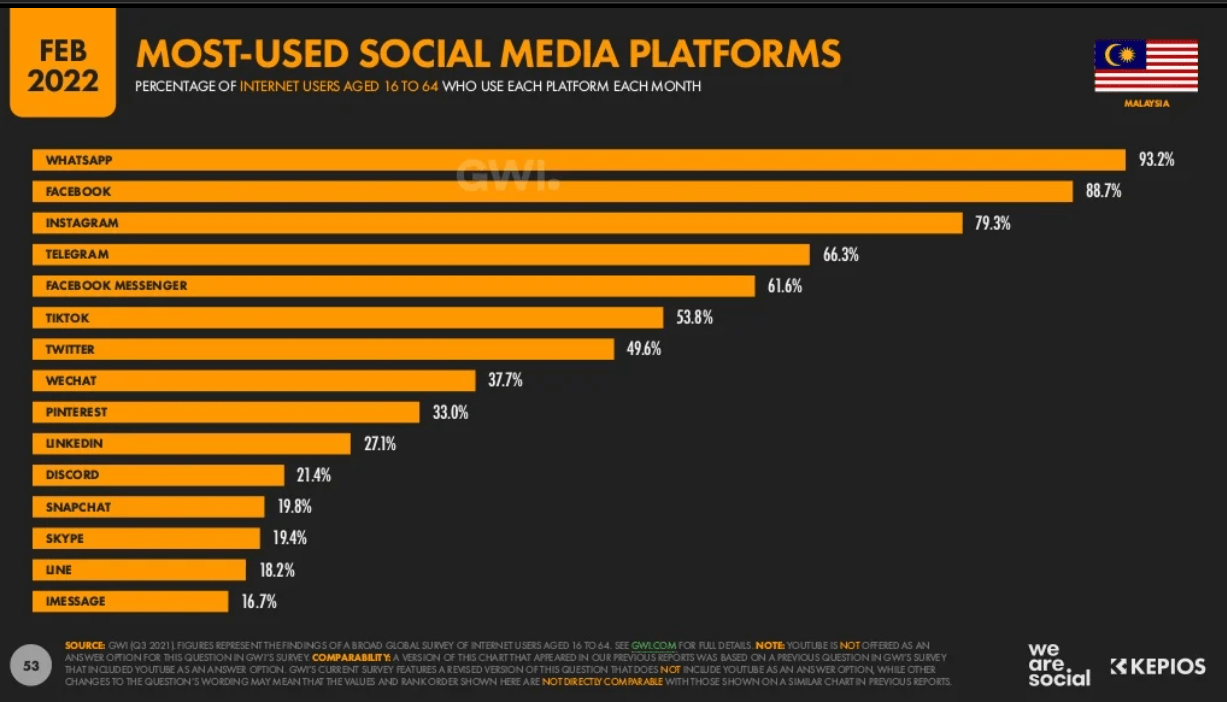 Credit : Kepios
Different social media platforms have different numbers of users. Therefore, picking a platform with a large number of active users will definitely increase your brand awareness. For example, Facebook, Instagram and Tik Tok are Malaysia's most popular social media platforms for lifestyle and content sharing.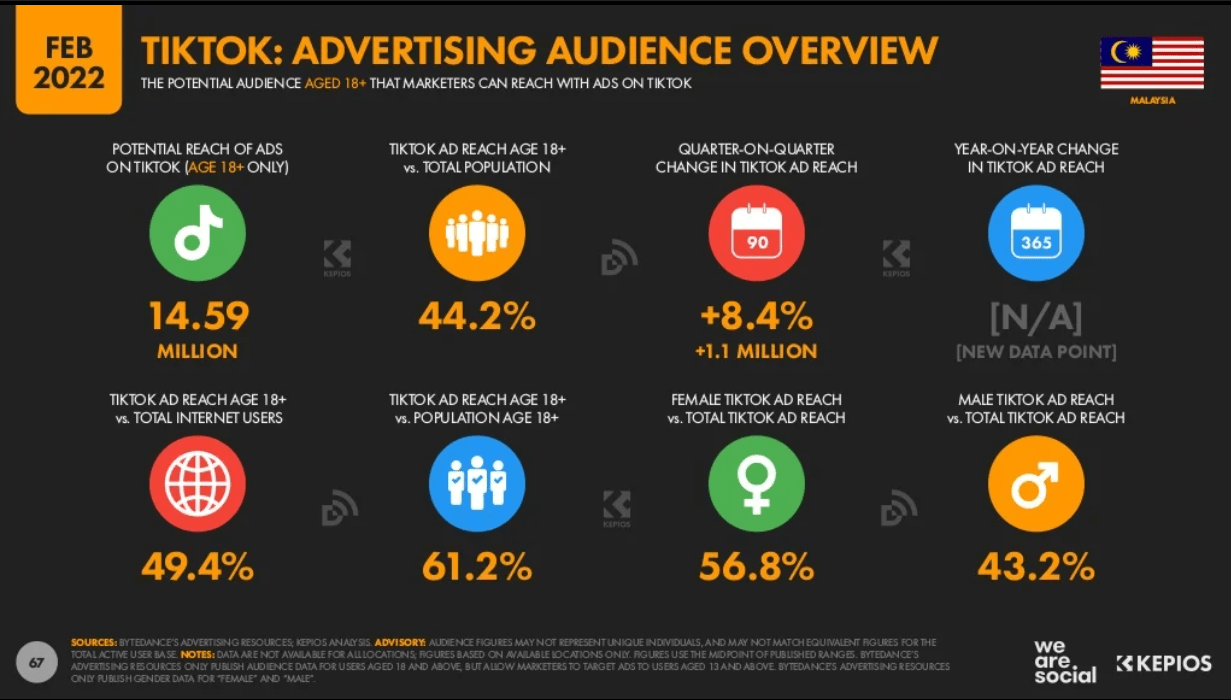 Credit : Kepios
In addition to the number of users, the demographics of the users should also be taken into consideration. You must fully understand your target audience, whether they are Gen Z, Millennials, Gen X or Boomers, to choose the appropriate social media platforms to target them.
For example, TikTok is the best platform for businesses targeting Gen Z and millennials, as almost half of TikTok's users are between the ages of 16 and 24 in Malaysia.
2. Leverage trends and breaking news 
In the world of marketing, trends and breaking news can be a great way to get your brand in front of new audiences. The trick is knowing how to use them wisely. 
Trends are trends for a reason: they're popular! But that doesn't mean you should jump on every bandwagon that comes along. If you're going to jump on a trend, make sure it's something that makes sense for your brand and its audience.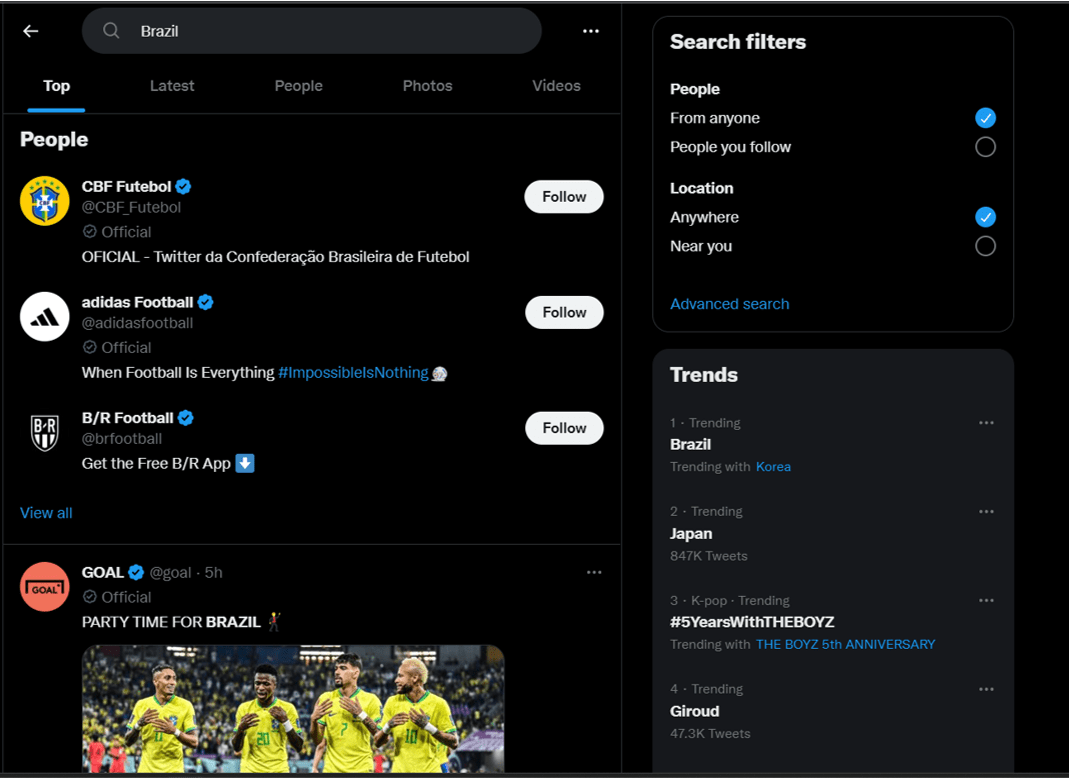 For example, one of the most popular trends on Twitter in December 2022 is the FIFA World Cup. As a result, businesses may consider incorporating football elements into their social media content to gain more brand exposure.
Credit : The Guardian
Breaking news is exciting, but it also requires more planning than most other types of content. Think about how you can incorporate breaking news into your existing content to make it more relevant, or consider creating a separate piece of content entirely. 
On the night of October 29, 2022, at least 158 people were killed and 196 injured in a crowded incident during a Halloween celebration near Itaewon in Seoul, South Korea. This incident is considered to be one of the worst tragedies in Korea and has led to much public concern.
Many content creators have capitalized on this news to gain more traffic by putting out social media content such as what a crowd crush is, how a crowd crush happens, and how deadly a crowd crush can be.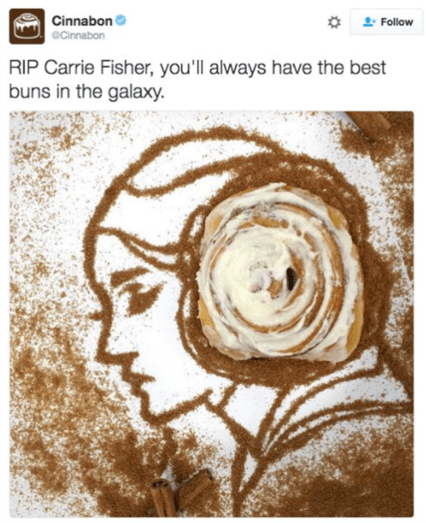 Credit: CBS News
However, if companies wish to use breaking news to create content for brand exposure, they must be extra careful, as bad use of breaking news can certainly damage your brand.
Cinnabon showed a bad example of exploiting breaking news by using the death of popular actress, Carrier Fisher to promote their product. This evoked outrage from many people who saw it as a cheap way to increase brand exposure. 
3. Invest in advertising
Steuart Henderson Britt asserts, "A business without advertising is like winking at a girl in the dark. You know what you're doing, but no one else does." This means that without advertising, even if your social media content is great, only a limited number of people will be aware of them. 

Credit: Google Ads Help
Today, most social media platforms have advertising systems that allow companies to pay to promote their content to gain more brand exposure.
For example, YouTube offers different types of ad formats for customers to choose from, such as skippable in-stream ads, non-skippable in-stream ads, bumper ads, etc.
Therefore, companies must carefully choose the right ad format that can perfectly fit their content. In short, advertising is a catalyst for great content and can help maximize brand exposure.
#2 Improve customer relationship
Social media does not only help in promoting your brands, but it also can serve as a useful tool for customer service.
Lisa Masiello says 'Happy customers are your biggest advocates and can become your most successful sales team', this is a testament to the fact that customer service is the backbone of any company. It is the one thing that can make or break a company.
Social media offers businesses a variety of ways to connect with their customers. Brands can use messaging features on social media to address customer concerns and constantly interact with customers by replying to their comments and tagging them. Also, they can use unified communications tools that unite all business communication channels and third-party software integrations within one unified platform to prevent miscommunications that negatively impact customer experience and team productivity. This helps in building brand loyalty. 
Here are the ways how you can effectively improve customer relationships with social media : 
1. Quick response to customers 
Customers have grown impatient with businesses. They want a response to their queries and concerns as quickly as possible. Therefore, speed is the key to providing excellent customer service.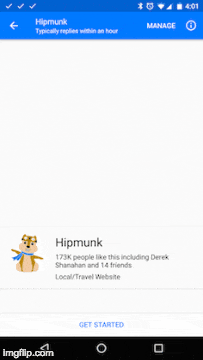 Credit : Sprout Social
Businesses may consider installing chatbots on social media to solve customers' doubts promptly, especially frequently asked questions (FAQ).
This will free up employees in customer service departments to focus on other tasks that require human intelligence such as understanding complex problems and providing emotional support in a crisis.
Moreover, companies should conduct training programs for their social media customer service teams to provide professional service to their customers.
In short, companies should strive to respond to their customers as quickly as possible.
2. Actively engage with customers
Customer engagement is the process of interacting with customers to develop and strengthen relationships with them. There are many ways in which you can engage with your customers on social media such as : 
Respond to complaints 

Reply to their comments and questions 

Conduct surveys, polls and contests

Post humorous content 
By constantly interacting with customers, they will feel they are being appreciated. As a result, they will become more loyal to the brand and continue to buy from that brand.
Acquiring a new customer can cost five times as much as retaining an existing one, so it's vital to always remember to build strong relationships with your customers.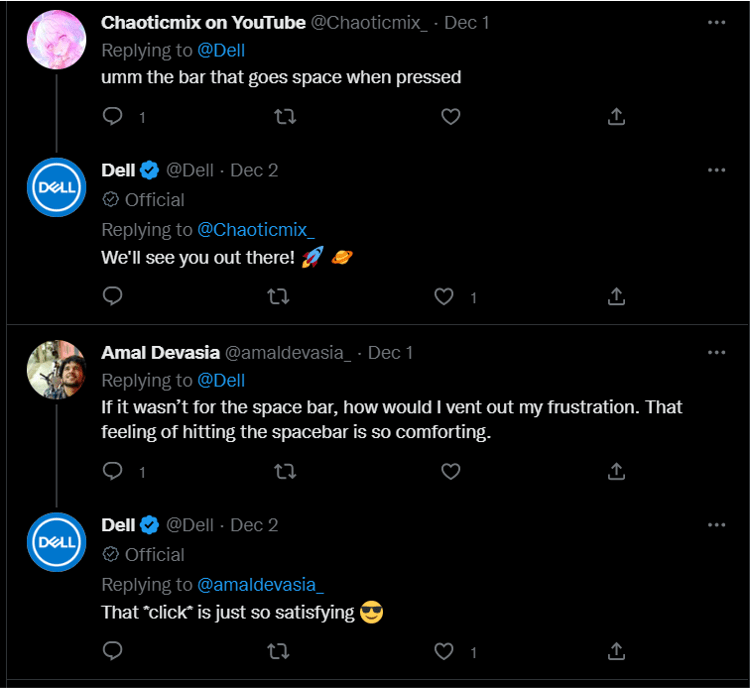 Credit : Twitter
Dell is a prominent example of a multinational company constantly engaging with its customers on social media.
Dell always engages with its followers on Twitter by constantly replying to their tweets. As a result, Dell's close relationship with its customers helps it achieve more sales. 
#3 Build brand authenticity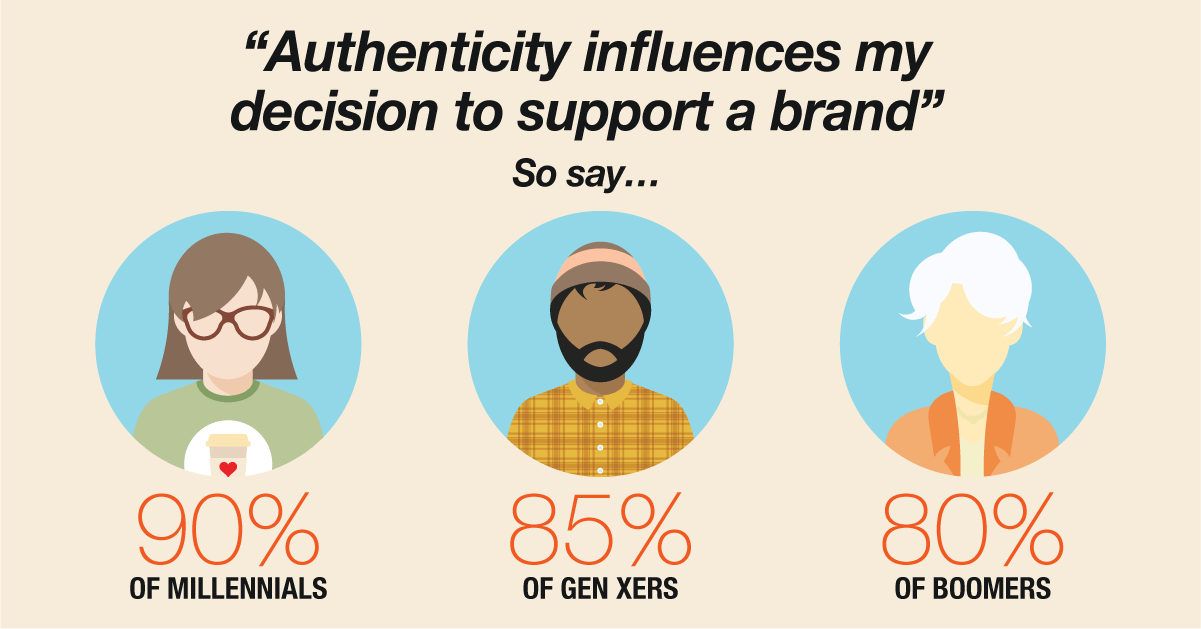 Credit : Smith Brothers Media
Utilizing social media can help you to build brand authenticity. Engagement on social media allows brands to build trust with potential customers, partners and talent. 
When customers see a brand they are unfamiliar with, the first thing they will do is research it via the Internet. If your business has a content-rich social media page with a certain number of followers, this will add to the authenticity of your brand. This will encourage them to make purchases from your brand. 
Here are the ways how you can build brand authenticity with social media : 
1. Be consistent
Giving your customers inconsistent messages can lead to mistrust and suspicion because it's hard to determine which side of your story is true. Always remember that you should only communicate messages on social media that are consistent with your brand's identity and values.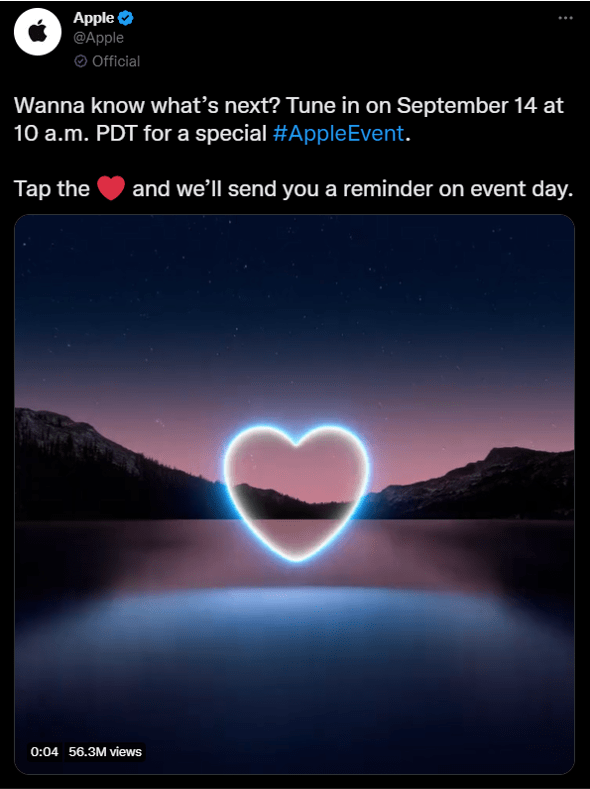 Credit : Twitter
Companies must be mindful of tone to ensure they are consistent across all social media platforms. Being consistent in tone of voice signals to your audience that your brand is reliable. For example, Apple's brand tone is upbeat, conversational, and confident, signifying powerful yet playful.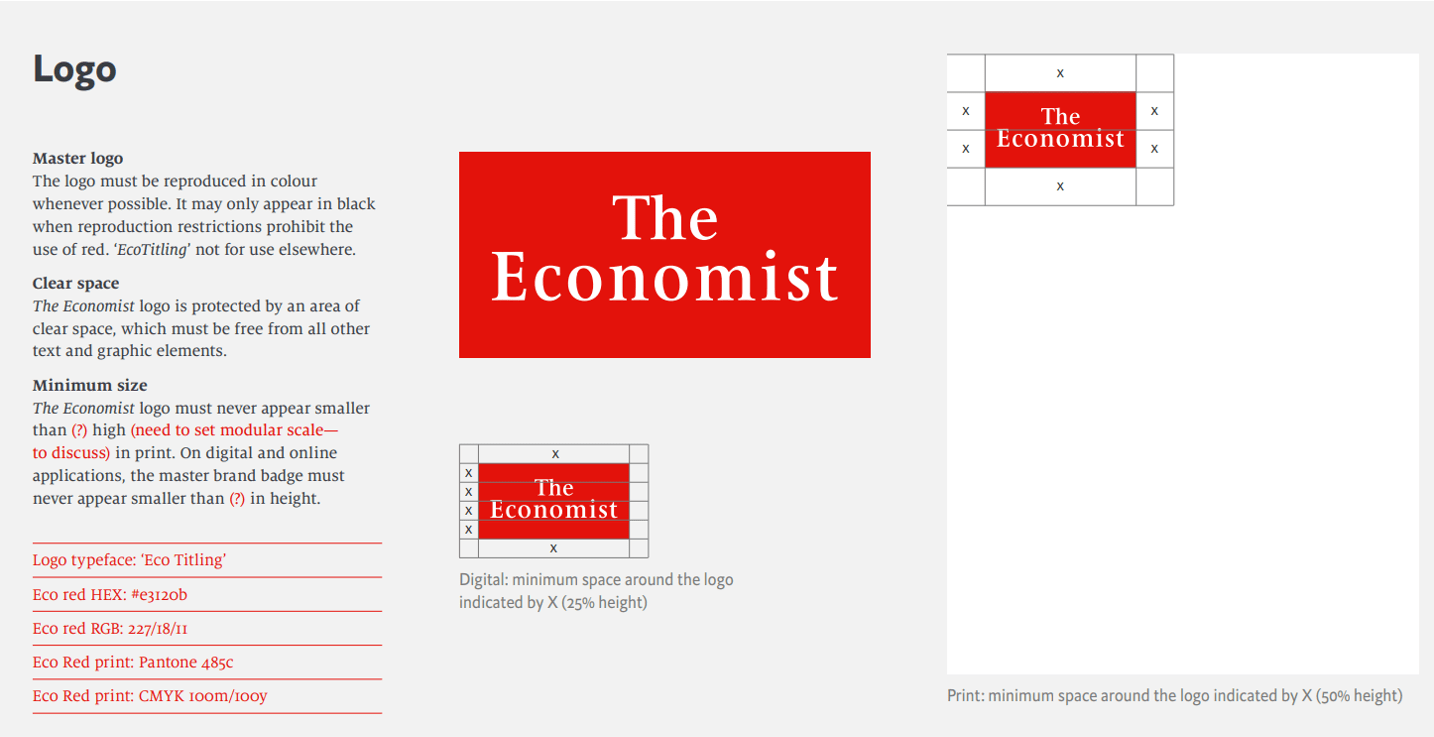 Credit : The Economist
Other than that, it is recommended that companies should also develop their own social media branding style guide as a reference for content creators, copywriters, designers and social media managers to create social media posts that can represent their brand consistently in a visual way.
For a complete branding style guide, logo, colour palette, fonts, size and icons should be included to ensure that every post on social media is consistent.  This will surely help in building brand authenticity. 
2. Share your brand stories 
Your customers want to do business with a company they believe is trustworthy. Your story can help build that trust.
Brand storytelling is so important because it helps you evoke emotions within your audience and establish a relationship. 
There are different kinds of information that can be shared on social media to give your followers a deeper understanding of you. Examples of information that can be shared are company history, company goals, achievements, employees, founders, etc. 
Nike was one of the pioneers in telling brand stories. Its "Just Do It" campaign was a masterpiece, and the campaign certainly helped Nike form a deeper connection with its customers.
The video successfully evoked emotions from customers and enhanced Nike's brand authenticity. Today, when you think of sports, Nike is undoubtedly one of the brands that will come to your mind. 
#4 Discover valuable insights 
Social media is a great platform for businesses to gain valuable insights that might benefit them in the long run. 
Conversations on social media generate large amounts of unstructured data. Don't underestimate these "treasures". Once all the unstructured data is cleaned and transformed through social media analytics tools into meaningful data, you will see how powerful it is. 
Let's look at some useful insights that can be gained from social media : 
1. Measure how customers perceive your brand 
A social media listening tool is software that monitors and analyzes online conversations about your brand, specific topics, your competitors, or anything else related to your company.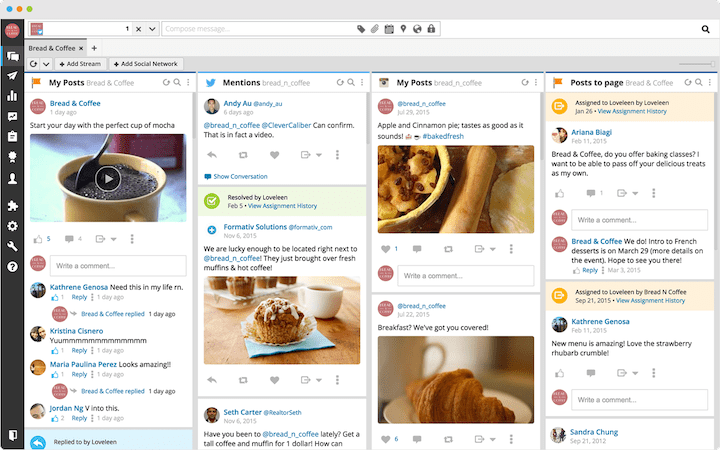 Credit : Hootsuite 
With a social media listening tool, you will have a solid understanding of how your brand is perceived by your customers or potential customers. If they have a negative perception of your brand on social media, it's time for you to make improvements.
In addition, social media listening tools play an essential role in measuring the success of new products. These tools capture what customers are saying about your latest creation and generate a summary report for the business.
As a result, you can further improve your new product based on what your customers said.  
2. Know who your target audience is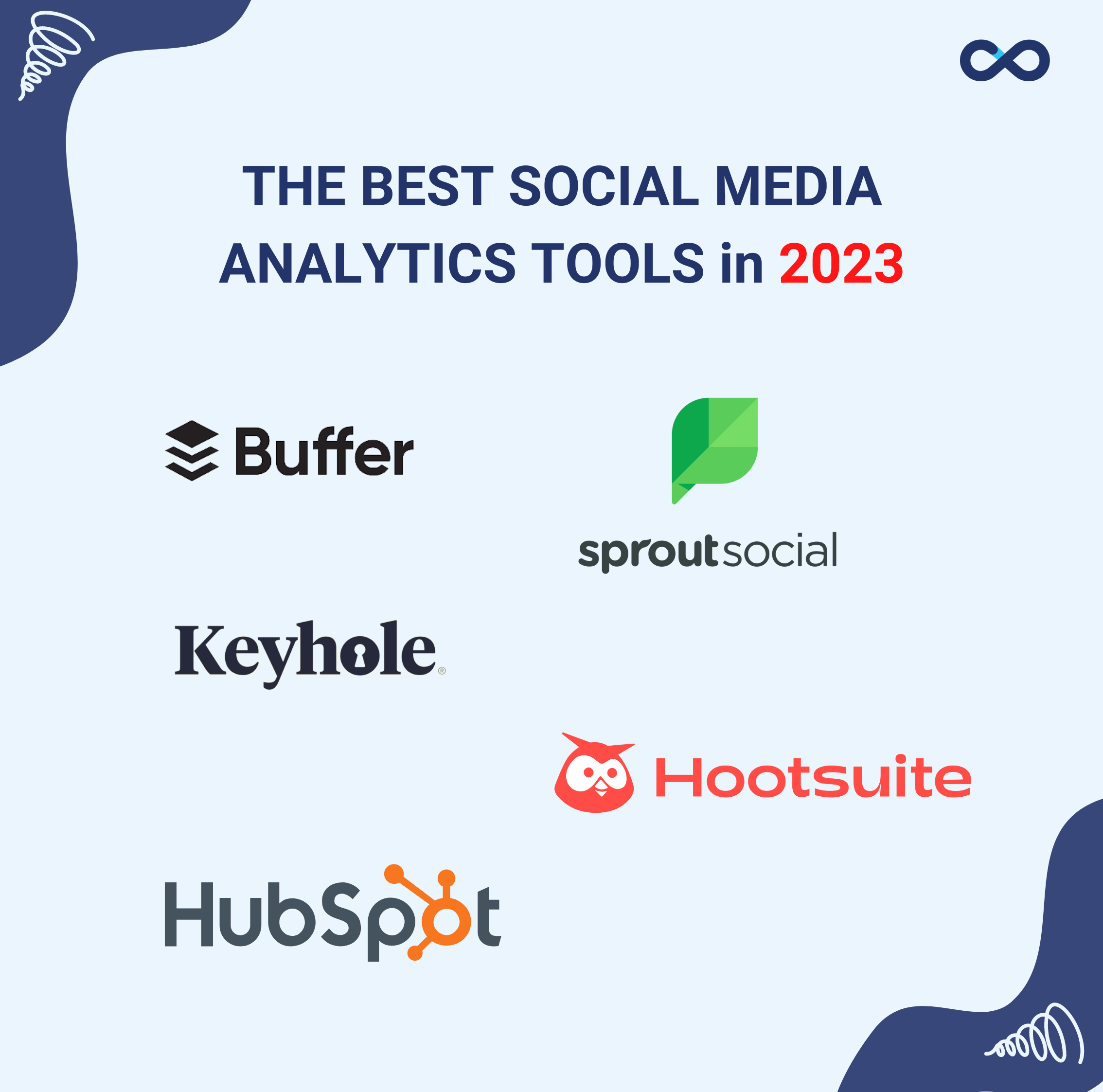 There are now many social media analytics tools such as Sprout Social, HubSpot and Buffer that can provide you with detailed information about your customers, such as gender, age, occupation, location, preferences, interests etc.
Knowing who your target audience is will give you a competitive advantage. This is because once you know your audience well enough, you can customize your content for them.
When your content matches their preferences, the chances of them sharing it with others in their network such as friends and family are higher. This will help increase the visibility of your brand and get new customers on board.
3. Discover new trends and opportunities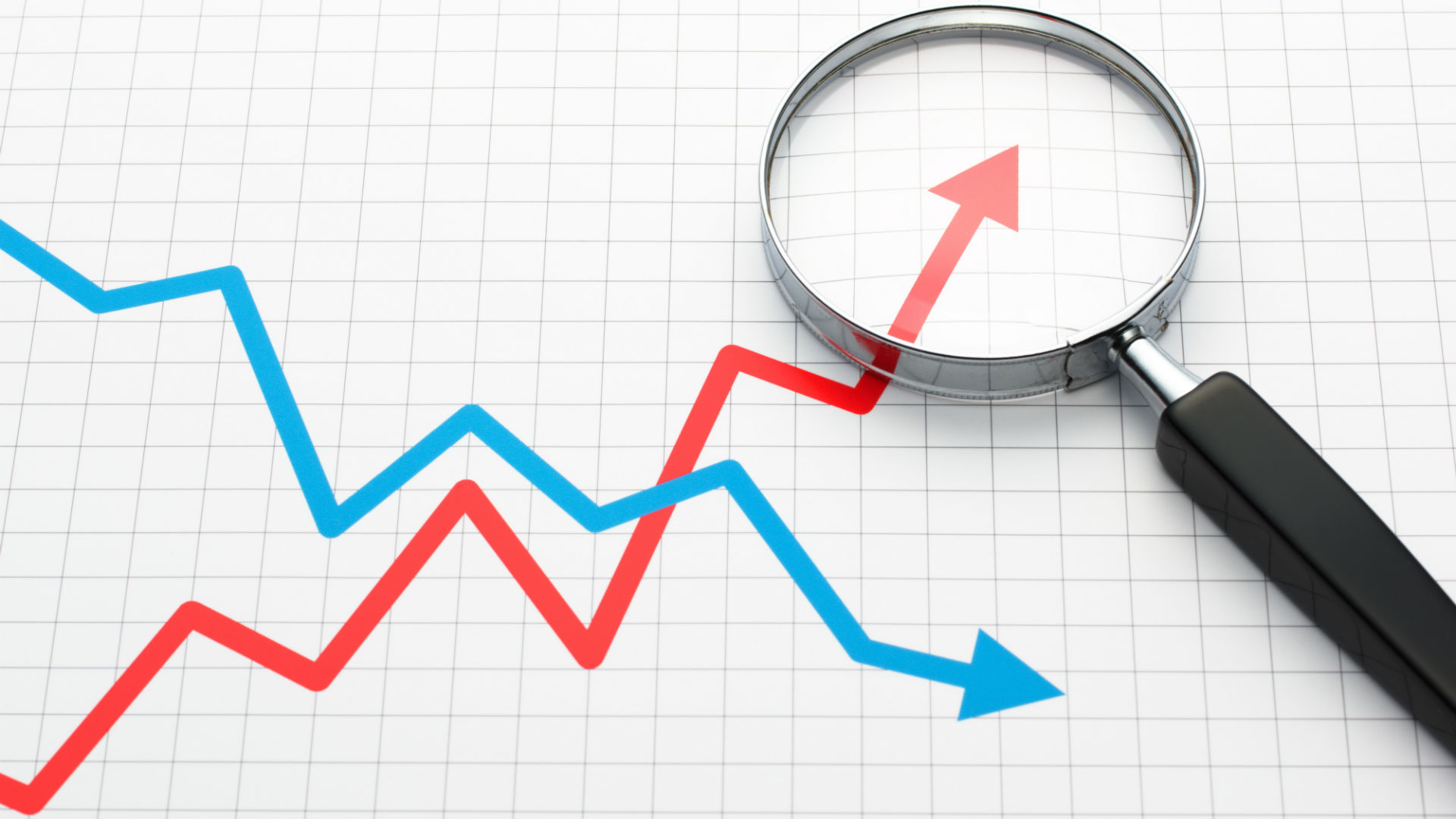 Credit : MarTech
In the past, the only way to discover new trends was by looking at competitors and other companies in the same industry. But now we have social media tools that can help us stay ahead of the curve. They can also help us find new topics that our customers are interested in and figure out what they want to see more of. 
On other hand, by identifying new trends, you can keep your business ahead of the competition and ensure that you are always developing new products that are relevant to your customers.
Conclusion
Having a social media page for your business gives you tons of benefits. Create a social media page for your business today! ▶️Check it out! 
VeecoTech is a leading and trusted digital marketing agency in Malaysia. We have been awarded the SME100 Award 2022 for Fast Growing Companies in Malaysia, reflecting our success and credibility in the industry.
Contact us today!