Facing a Content-Creation Block? 6 Awesome AI tools to Use in 2023
These days social media is the go-to platform for big brands and companies to market their brand and products or services. With more than half the globe using it daily, it's no wonder why it's a platform where everyone is competing to reach a wider audience.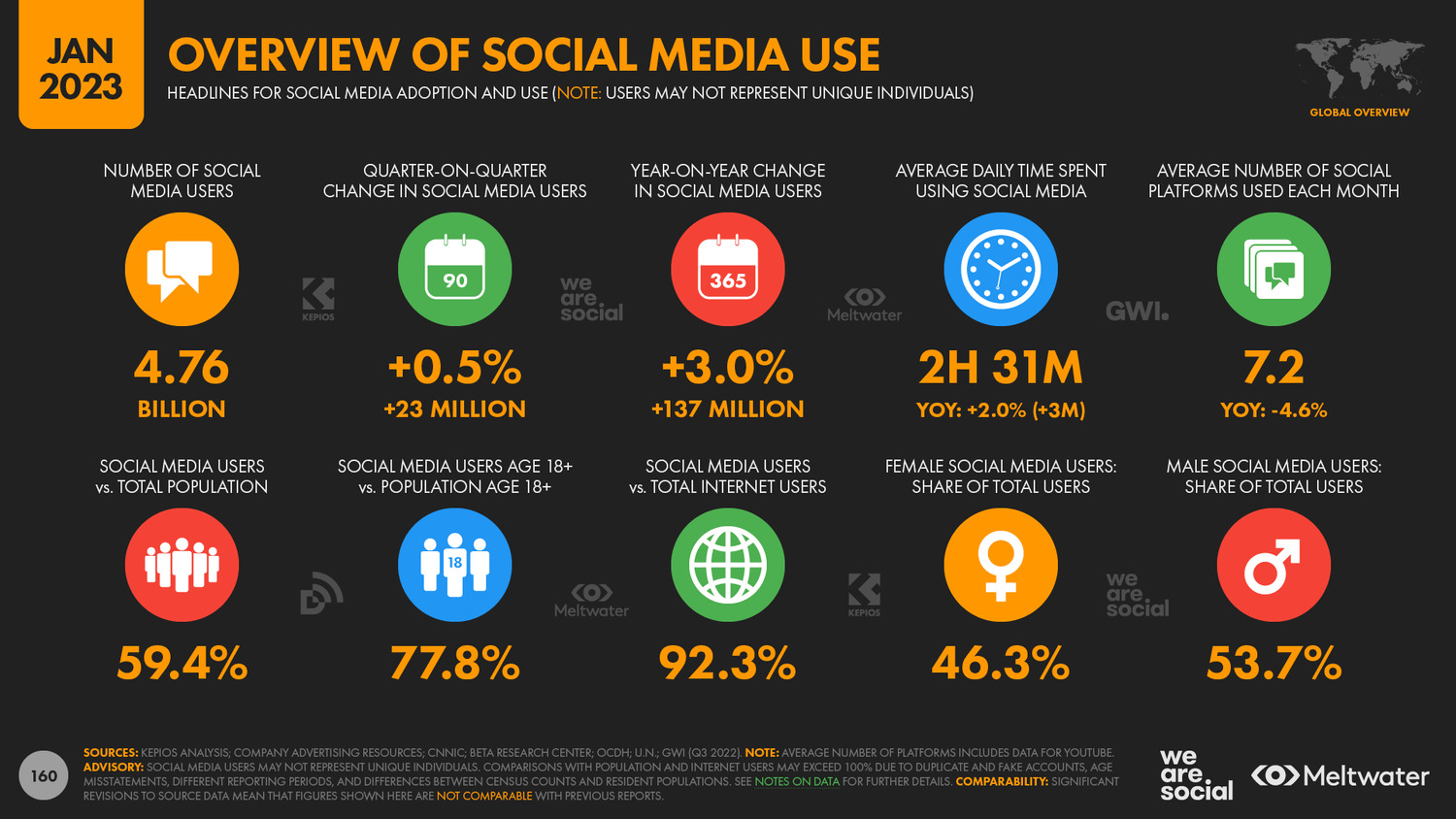 Credit: Kepios
The people who are tasked with generating fresh content continuously are none other than marketers. As capable and creative as they are, a creative block is unavoidable. Thankfully, with the help of AI, content creation has never been easier than before.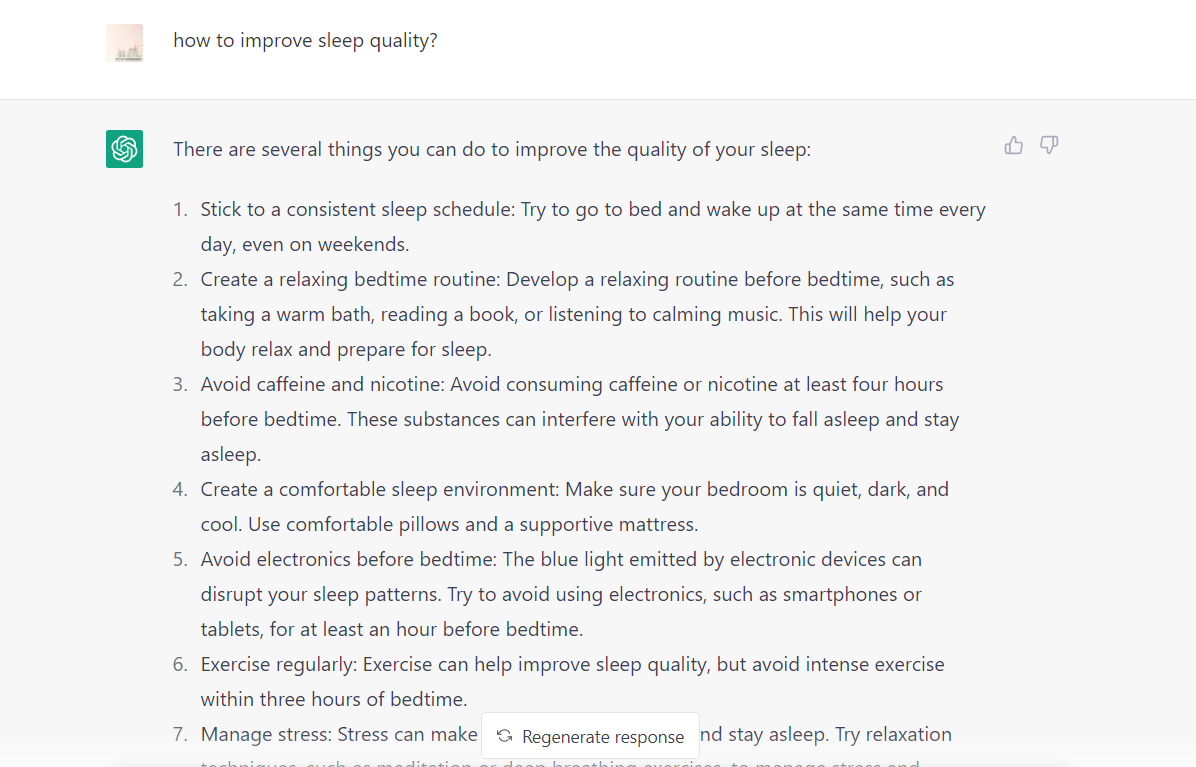 The AI tool that's all the rage now, is none other than ChatGPT. Students are using it to do their assignments and content creators are also using it to generate content. AI usage in these sectors has been normalised as an indication of how AI is gradually being integrated into our daily lives. 
Generally speaking, AI tools can enhance and simplify the content creation process by providing speed, accuracy, consistency, personalization, optimization, cost-effectiveness, and creative inspiration.
As Andrew Ng, founder & CEO of Landing AI, Founder of deeplearning.ai, Co-Chairman and Co-Founder of Coursera said, "We can build a much brighter future where humans are relieved of menial work using AI capabilities."
Factors that contributed to the rise of AI tools
The rise of AI for content creation has been a gradual process that has picked up momentum in recent years. 
Let's have a closer look at the factors that have contributed to the rise of AI tools!
Advancements in AI technology

: The accelerated development of machine learning and natural language processing (NLP) has enabled AI tools to generate quality content that is almost identical to human-written content.

Demand for content

: With the rise of digital marketing, social media, and online commerce, brands and companies need to create content more frequently. 

Cost-effectiveness

: Conventional methods involve hiring human writers, which can be more costly in the long run. AI tools can create the same content at a fraction of the cost which makes it an ideal alternative for companies that wish to cut down on costs. 

Improved accuracy and consistency

: AI tools can ensure that the content is error-free and consistent across multiple channels. This is especially important for industries like finance, law, and healthcare, where precision is fundamental.

Personalization

: AI tools can examine user data and behaviour to create personalized content which in turn improves engagement and conversion rates.

Expansion of AI use cases

: AI is being used more often nowadays in industries such as healthcare, finance, and retail. As more businesses embrace AI, the demand for AI-powered content creation tools will grow continuously. 
Simply put, the rise of AI for content creation is catalysed by a combination of technological advancements, increased demand for content, cost-effectiveness, accuracy, personalization, and many more.
Why use AI tools?
Still not convinced on why you should use AI for content creation? Here are 6 key points of why you shouldn't miss out on the wonderful results AI tools could provide.
Efficiency

: AI tools help to save time and resources as they generate content much faster than humans. With AI, high-quality content can be made in a matter of seconds or minutes.

Consistency

: AI tools can consistently produce uniform content, which is crucial for brands to preserve their voice and style across all platforms.

Accuracy

: AI tools can provide accurate content with reduced human error, which is important for industries like healthcare, finance, and law, where precision is key.

Optimization

: AI tools can generate optimized content for search engines and social media platforms which helps you improve content visibility and reach.

Cost-effective

: Content creation can cost little to nothing with AI tools, compared to human writers. So, it's especially beneficial for small businesses or startups with limited budgets.

Creativity: AI tools can suggest unique ideas and perspectives which in turn inspires writers or marketers to be more creative and innovative in their content creation process.
6 AI tools content creation tools you should try out!
Copy.ai
Thinking of hiring a professional copywriter but worried about the costs? Worry no more, with Copy.ai, you can generate high-quality content at a relatively lower cost, compared to hiring a human copywriter!
Copy.ai is an AI-powered copywriting tool that helps businesses and individuals to create high-quality, effective marketing copies with ease.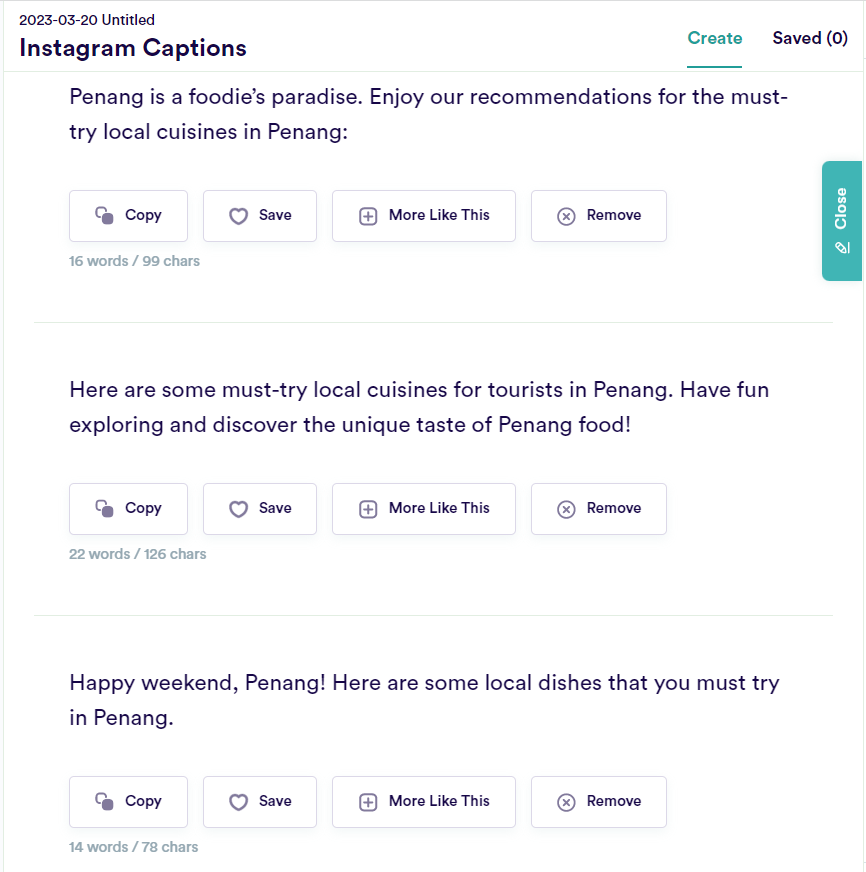 You can use the tool to create a wide range of copy, including blog posts, product descriptions, social media captions, and more. Oh, and did we mention that you can also create social media posts and emails using Copy.ai?
This user-friendly AI tool uses the latest artificial intelligence and natural language processing (NLP) technology to generate high-quality, engaging content that resonates with your audience.
Merlin AI
Merlin is a free open AI ChatGPT-powered extension for Chrome and Firefox. 
With Merlin, you can unlock a world of possibilities in your content creation odyssey by using the power of OpenAI ChatGPT Plus on all of the websites you visit. 
Merlin is the perfect AI tool for anyone, not just content creators and marketers. With functions ranging from streamlining your online workflow and summarizing content to creating professional email replies, solving coding problems, to generating fresh content ideas. 
Merlin does it all with a single click.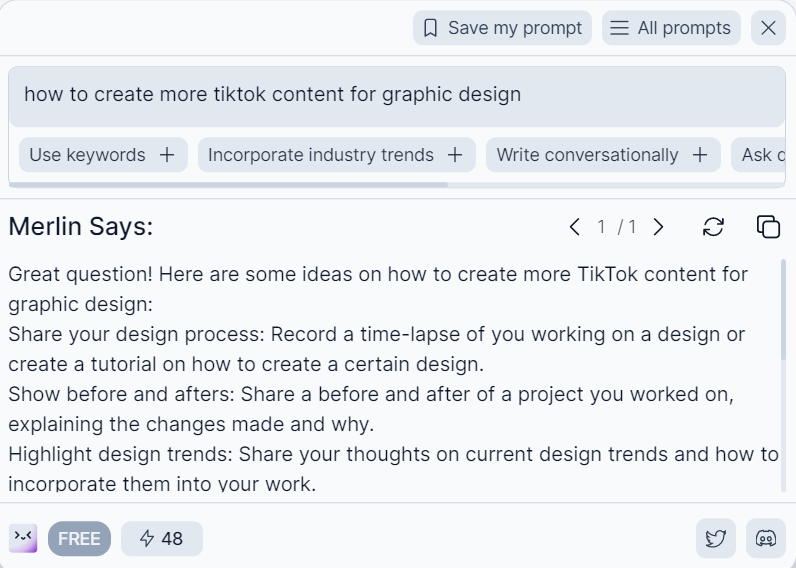 However, as a free user, you'll only be given up to 51 searches per day which is more than enough if you're a light user. If you wish to search for more than that, you'll have to go for the paid plans.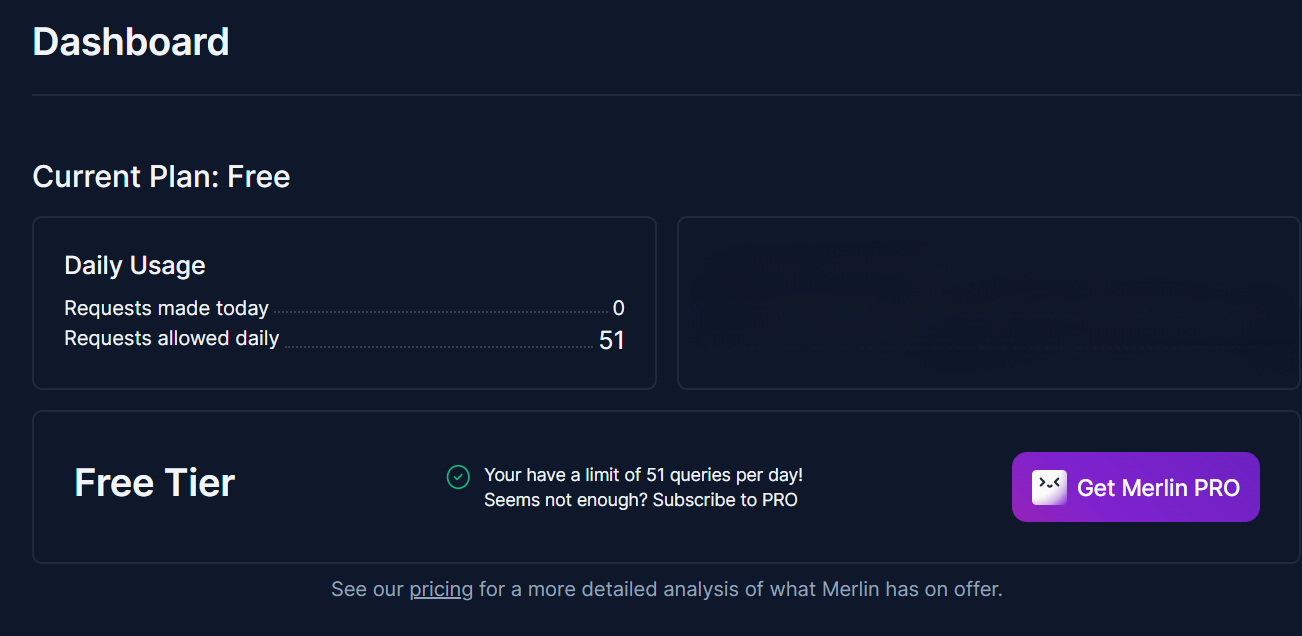 FlexClip
Thinking of editing your videos but don't want to go through the hassle of navigating through complex user interfaces full of confusing features? Look no further! FlexClip is here to save the day.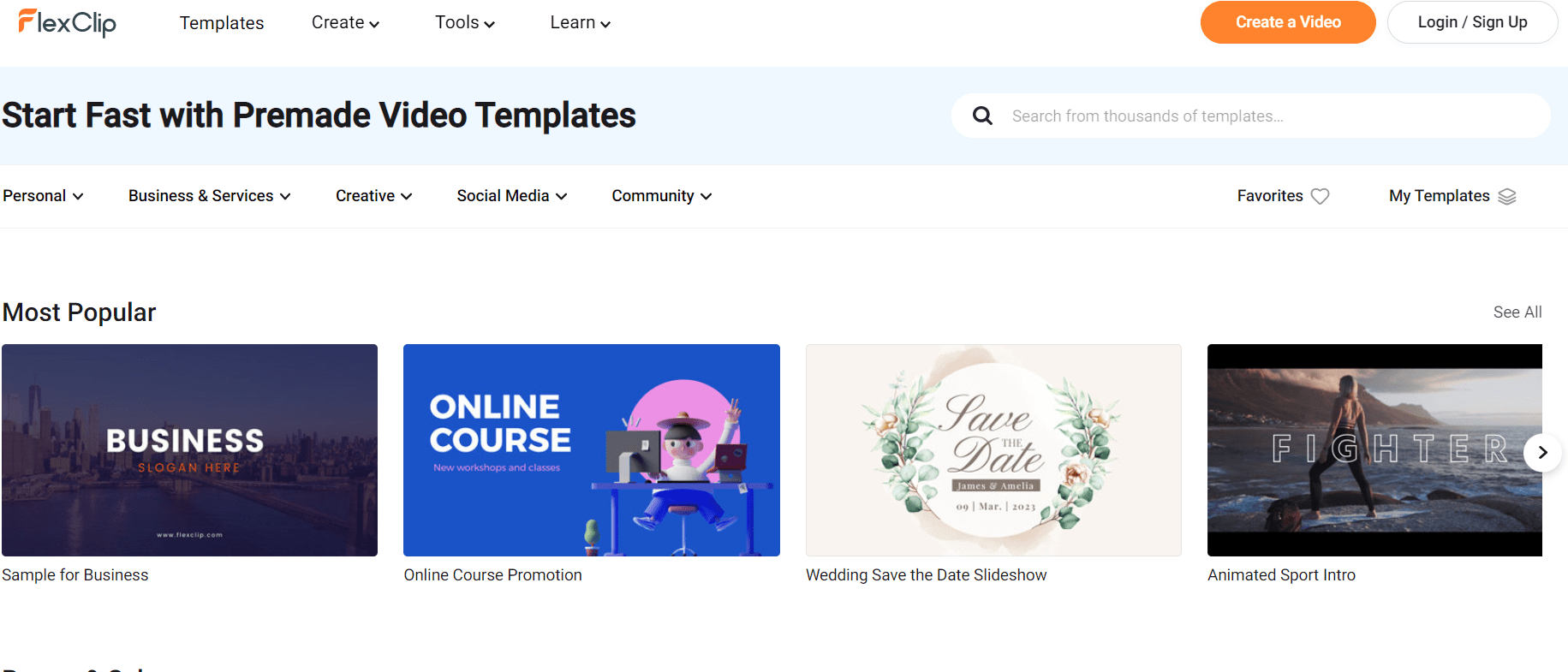 FlexClip is an easy-to-use video maker that creates marketing and lifestyle videos in a matter of minutes.
It is an AI-powered image, GIF and video editing software that allows you to create stunning videos for different occasions. 
With FlexClip, you can easily create captions and voiceovers with its AI-powered auto-subtitles and text-to-speech capabilities. 
It's going to be difficult for you to run out of resources when you use FlexClip, as it is filled with millions of royalty-free stock media including photos, videos, and music, along with 4000+ exquisitely-designed templates in diverse categories.
Its cloud-stored function is also perfect for individuals who are constantly on the go and for trans-devices editing, anywhere and anytime. 
Supermeme
As the saying goes, "a meme a day, keeps the psychiatrists away". 
One has yet to live if they haven't laughed unsuspectingly at memes, but how exactly do memes relate to content creation? 
Have a look at how Keyword Tool uses memes as an effective tool for marketing, whilst still maintaining relevancy to their brand.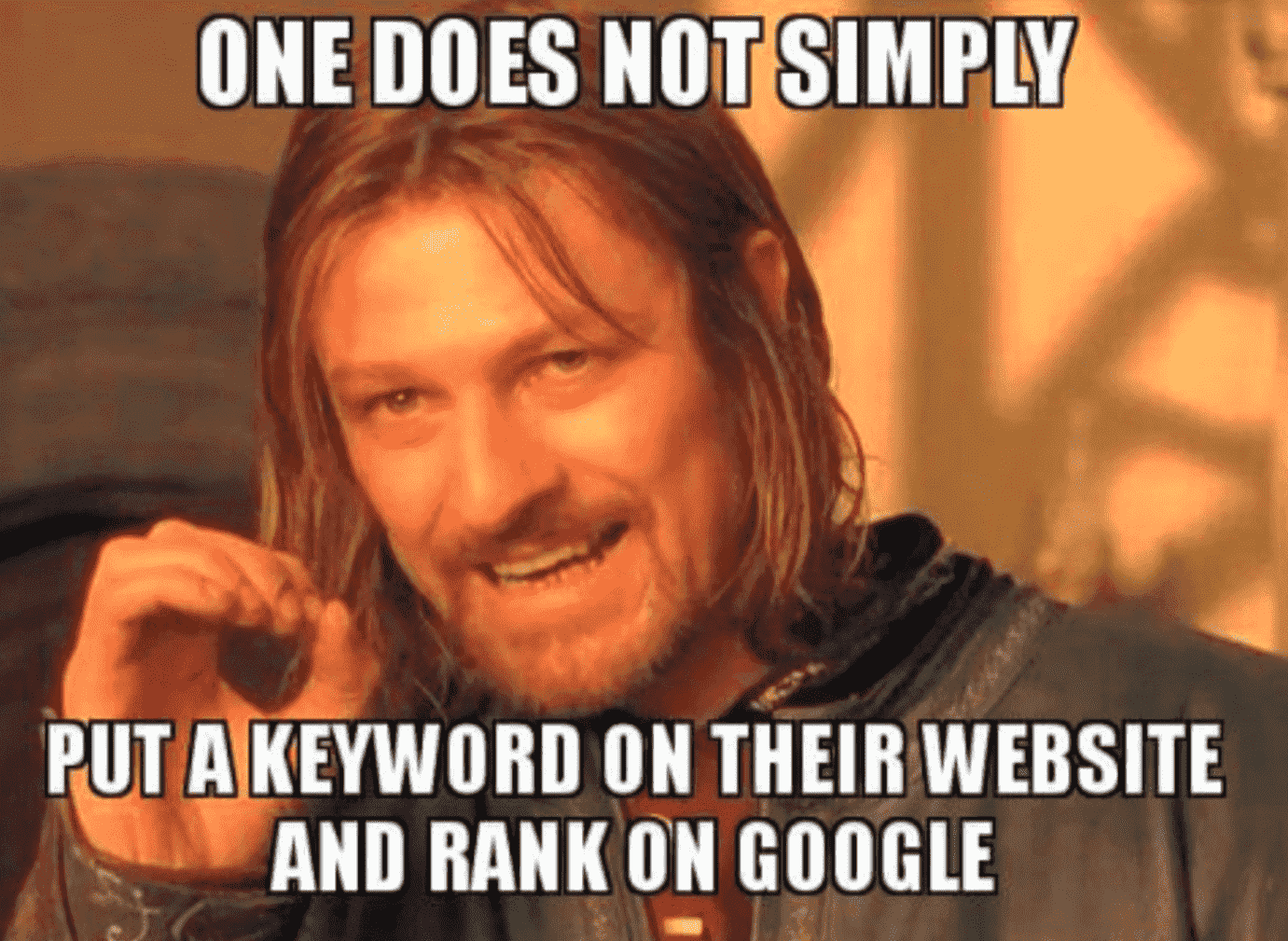 We live in a funny age where people feed on humour in almost everything. Businesses use memes to advertise and promote themselves as a means of conveying sentiments, emotions, and important messages to their audience. 
Considering to include memes in your next marketing campaign? Use Supermeme!
It is an AI meme generator that allows you to unleash your inner "meme master" and give your friends or audience a good laugh.
You can create memes from scratch using your text or choose from a wide selection of pre-made templates and themes.

What's more? Its built-in translator can even help generate memes in over 100 languages, making it your perfect tool for global meme enthusiasts.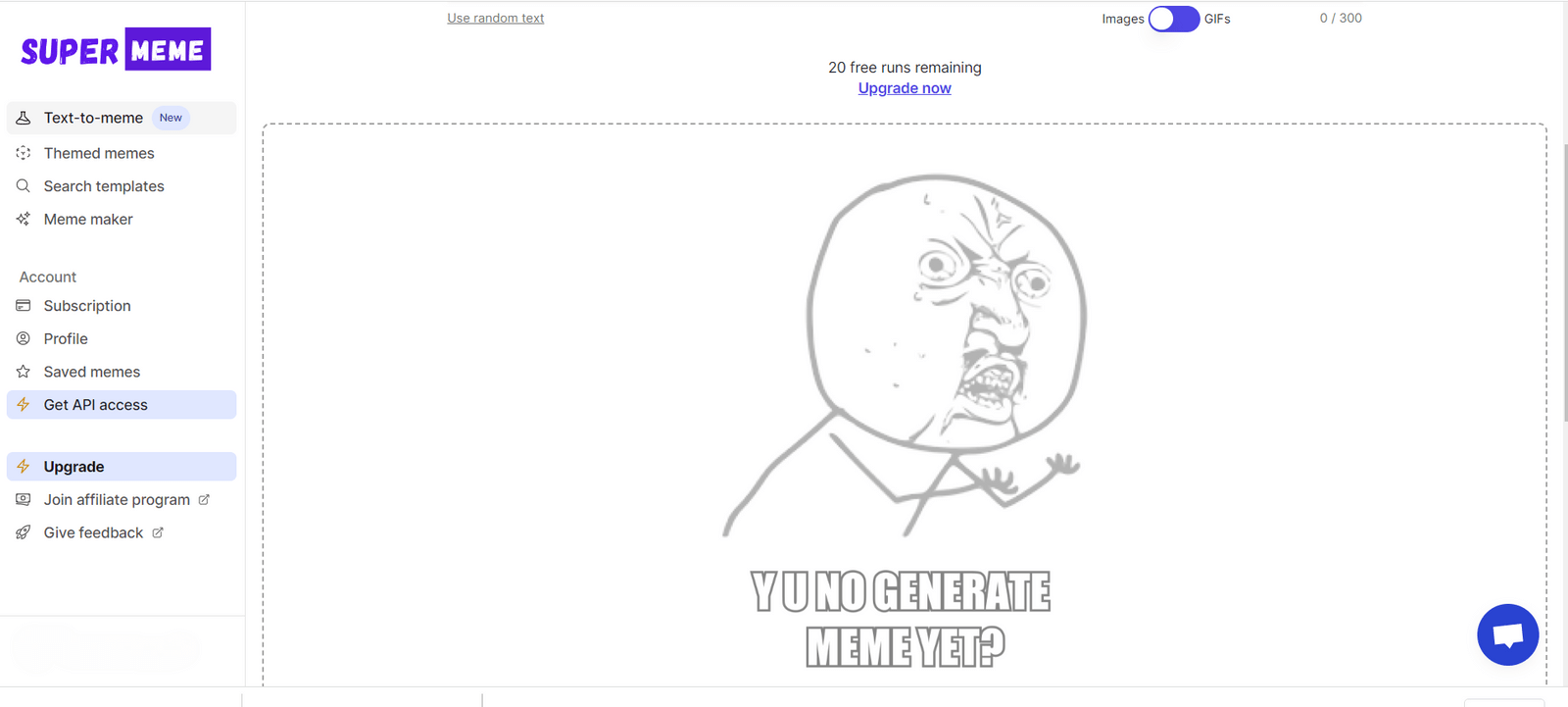 If you still want to continue using Supermeme after making 20 memes (free trial), upgrade to the other plans to unleash more meme madness!
Poised AI
Have you ever replayed a scenario of yourself in a situation, over and over again, just to make sure that you didn't sound too awkward or seem too nervous? Don't worry, we've all been there and done that.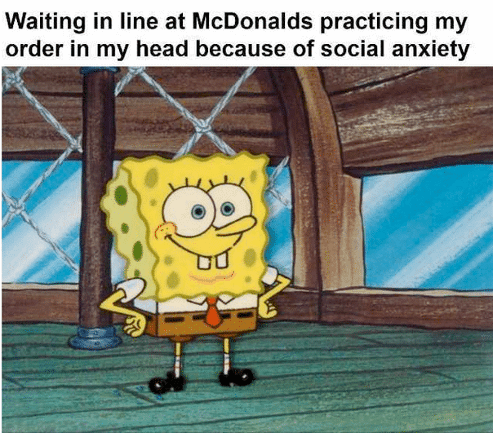 Credit: The Art of Mastery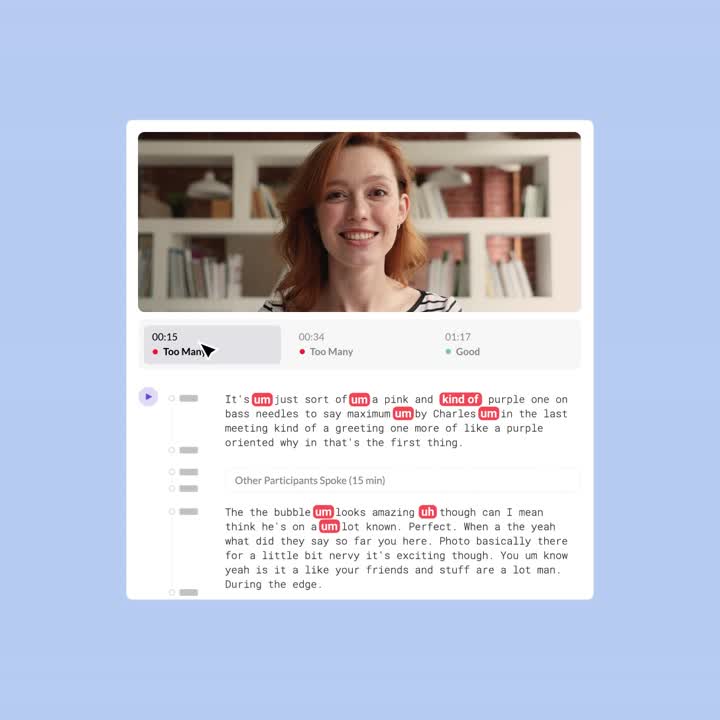 Credit: Poised
With Poised, you can be better prepared for your next conversation, online meeting, or public speech. This AI-powered tool analyzes your online meetings and provides feedback on ways to enhance your communication skills. 
Poised seamlessly integrates into your calendar and records your online meetings. 
After that, it'll analyse your performance across a wide range of abilities and provides a personalized score to evaluate your communication effectiveness.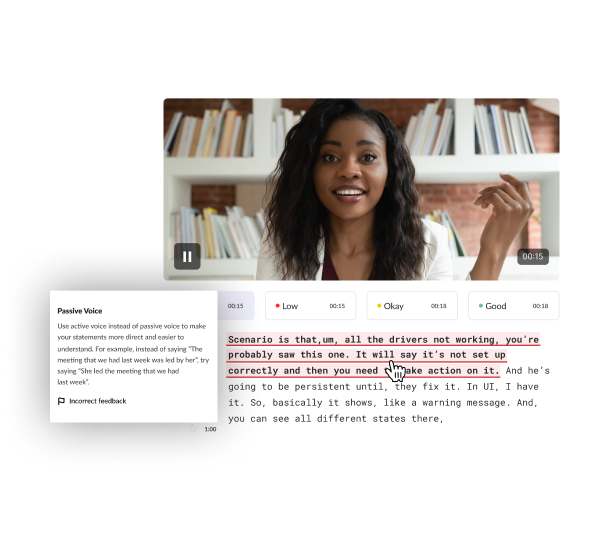 Credit: Poised
With Poised, you can easily track and monitor your progress over time and receive pointers on how to elevate your presentation skills to the next level.
11ElevenLabs
Sometimes, we just need a little something to spice up our content, and adding a voiceover would just be the cherry on top to make the perfect post. 
But, AI text-to-speech tools can sound unnatural and steer away from the original intended purpose. If you ever try a text-to-speech tool, you'll find that most of them produce robotic sounds which are very unnatural.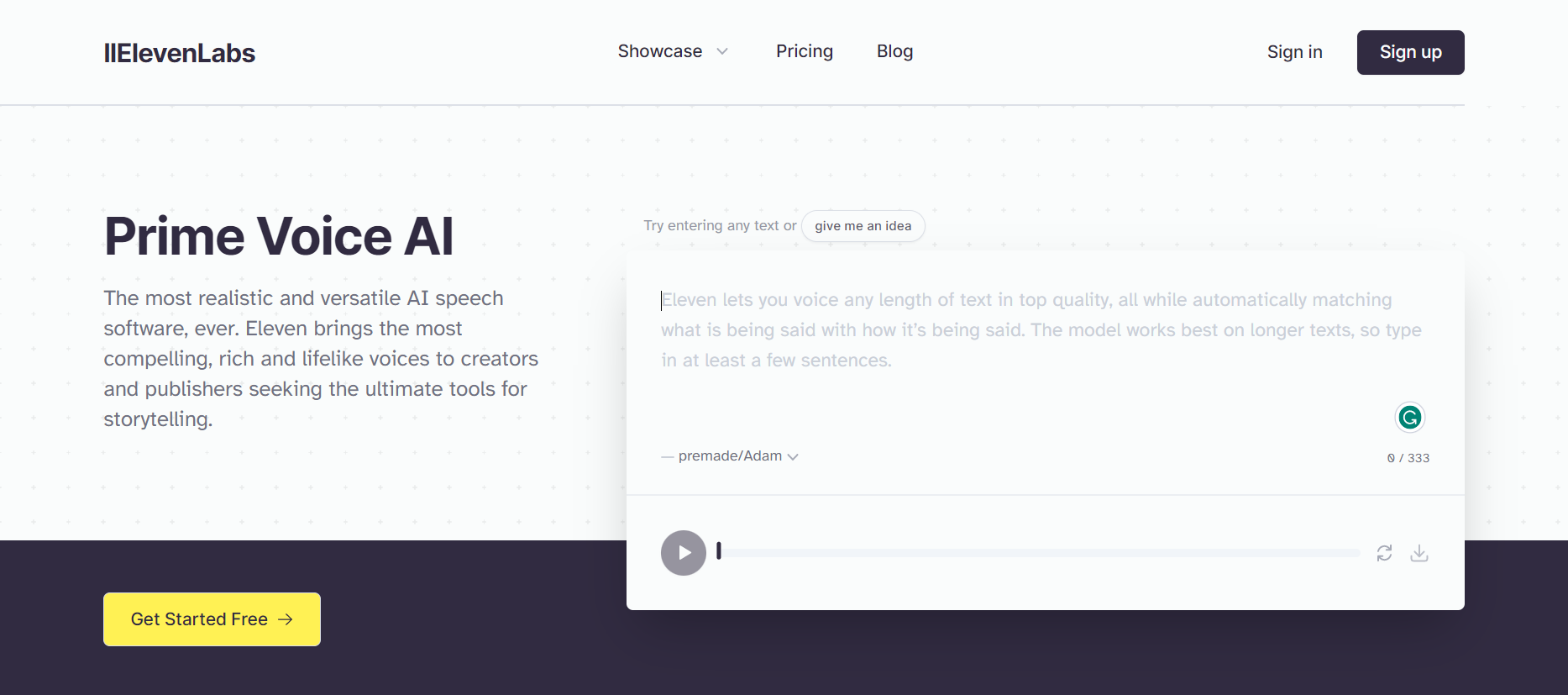 But that's not the case for 11ElevenLabs. This tool can produce speech that sounds like it's coming straight from a human rather than AI. (Psst, to hear the real deal, check out the sound linked below!)
So whether or not you're a content creator, marketer, or business owner, this realistic and versatile audio technology will help you create a compelling and impactful voice that captures your audience's attention.
Challenges of using AI for Social Media Content Creation
Even though AI tools are created to generate humanlike responses and understand text and speech on a "human" level, there is still a possibility of them generating biased content. 
AI systems may be trained on data that is skewed in favour of one group or another, so they may unintentionally pick up those biases as reported by the Times.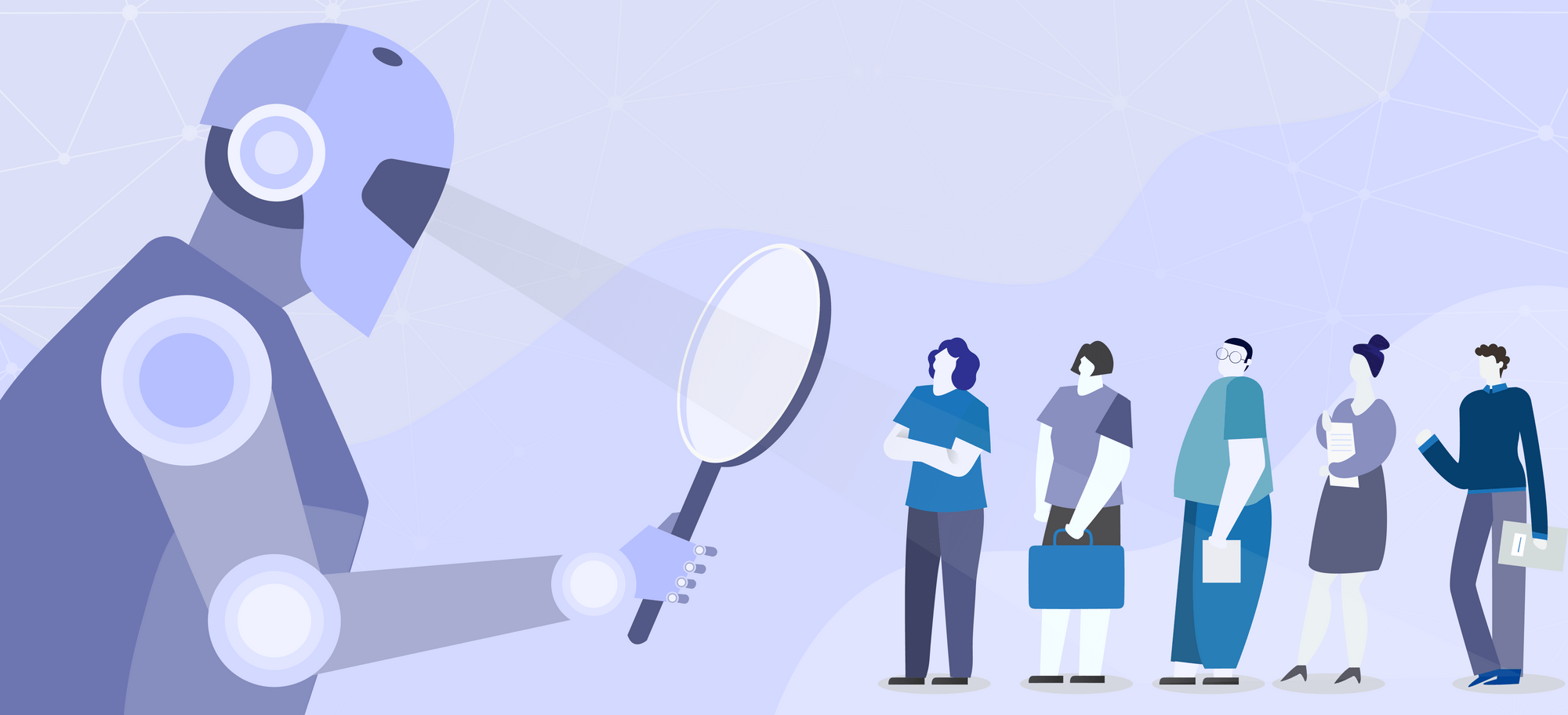 Credit: Logically
According to  Dr Muneera Bano, Principal Research Scientist at CSIRO's Data61, if there is sexism embedded within the data, AI will pick up that pattern and exhibit the same sexist behaviour in their output. And unfortunately, the AI workforce is male-dominant.
So, there's still a need to double-check the content or suggestions provided by AI tools and see whether the content is aligned with what you wish to convey to your target audience. 
Being heavily reliant on AI-generated texts may also result in lacklustre content, which is anything but helpful in content creation. 
So to overcome these challenges, make sure to include human oversight and creative input to generate desirable content.  
Conclusion
Content creation isn't always sunshine and rainbows as it seems to front-end users who may quickly swipe away your content and we feel you!
With the rise of AI tools, content creation can be less taxing and exhausting. You might even get out-of-the-box ideas that have never crossed your mind!
We hope that this article will be of some help to anyone—be it social media managers, content creators, or business owners—who are looking for solutions to enhance their content generation process. 
If you still need further assistance in marketing your brand or company online, don't hesitate to contact us to know more about the digital marketing and SEO services that we provide!
FAQ
What is AI content creation?
Using AI to generate content enables you to create unique content or revamp old content. It can also be leveraged to create extensively optimised content to suit your needs, be it SEO optimization or keyword research. 
How does AI content creation work?
AI content creation is a process that brings in artificial intelligence to examine your content and provide solutions for improvement. It's made possible with the availability of natural language processing (NLP) or through specific keywords.
What kind of content does AI technology work best for?
AI content creation tools can be used for content ranging from blog posts and website pages to emails and social media captions, and so on!
Why is AI used in marketing?
AI writing tools make content generation much more efficient and effective for SEO. AI tools are an absolute favourite of marketers as it helps them generate SEO content that ranks on search engines.