4 Proven Techniques To Win 5-Star Reviews
Before you buy something online or visit a new cafe you've never tried, what's the first thing you do?
You'd probably check the reviews. If the reviews are good, you'll likely give it a try. But if they're bad, you probably would not purchase it or try a new cafe.
Reviews are so important, because no one wants to visit a place reviewed with "WORST CAFE EVER" or purchase products that's not recommended.
Today we will be talking about 4 simple techniques you can do to win good reviews for your business. 
Simply ask for a review
It's not that awkward to ask for a review, it's just as simple as asking your friend to borrow a pencil. It's simple and it works. Most people are fine to write a review if you ask politely. Here's an example from Lazada. 
Lazada is an e-commerce store that provides a wide range of tailored marketing, data and service. Lazada uses a newsletter to ask their clients for reviews with providing the visual of the actual product the customer purchased, along with a link to review the product.
Provide a different review platform
Your website shouldn't be the only place where customers can review your products. Make yourself available on platforms that people are using daily, such as Facebook, Google, Trip Advisor, Instagram, etc. 
Make it as easy as possible for people to share their good experience with your business. 
When someone reviews your company on Facebook, more chances that the review will appear on the reviewers friend's news feed. These actions may encourage potential customers to click on your page and more Facebook users will see the review.
Other than Facebook, Google My Business is the platform that offers people to share their experience with the company. In fact, Google is the premier search engine, doing anything and everything you can to improve your Google search ranking is worth it.
Google has factored customer reviews into its local ranking algorithm – not just the quantity, but the quality of those reviews. Hence, providing a different review platform helps your business rank higher and eventually increase conversions too.
Extra tips: Include a review link on your website that brings customers directly to a review platform.
Write a thank you message
It does not take a lot of time to write a thank you message to your customers.
By sending a handwritten thank you note, customers will feel appreciated and share their feedback with others on social media.
You may use this template to write thank you notes your customers will love :
1. Greet your customer by name.
2. Express your gratitude, clearly stating why you're sending the note. 
3. Include details about why enjoyed your experience with this customer – Be specific and thoughtful
4. Repeat your thanks.
5. Close with a signoff (Best, Yours Truly, Warm Regards, Cheers, whatever feels right for you and your company), and sign your name.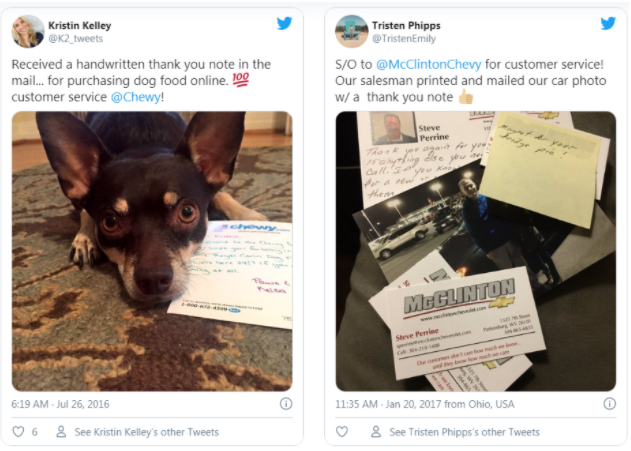 If you need a little more inspiration, consider this example:
Dear Jessi,
It's been FOUR YEARS in a row now that you've renewed your web maintenance subscription with VeecoTech. Wow! Thank you for sticking with us for so long, and we appreciate the feedback you have provided so far. I hope it's working out for you – and you know if you have any questions we're always here! Thanks for always being such an awesome customer.
Cheers,
VeecoTech Team
From these little appreciation actions, customers are confident to continuously support your business by sharing their own experience. And that's how you earn good reviews and gain more exposure!
Discount on the next purchase
Everyone wants to get more sales and have a good reputation. But where do we start?
I have done some research on these well known local e-commerce stores, and discover how they can be so successful. Let's dive into their hidden marketing techniques.
Take Grab Malaysia as an example. Grab Food gives their new customers with 50% off for their first 2 orders. It may seem like nothing to you, because you have seen these offers quite often.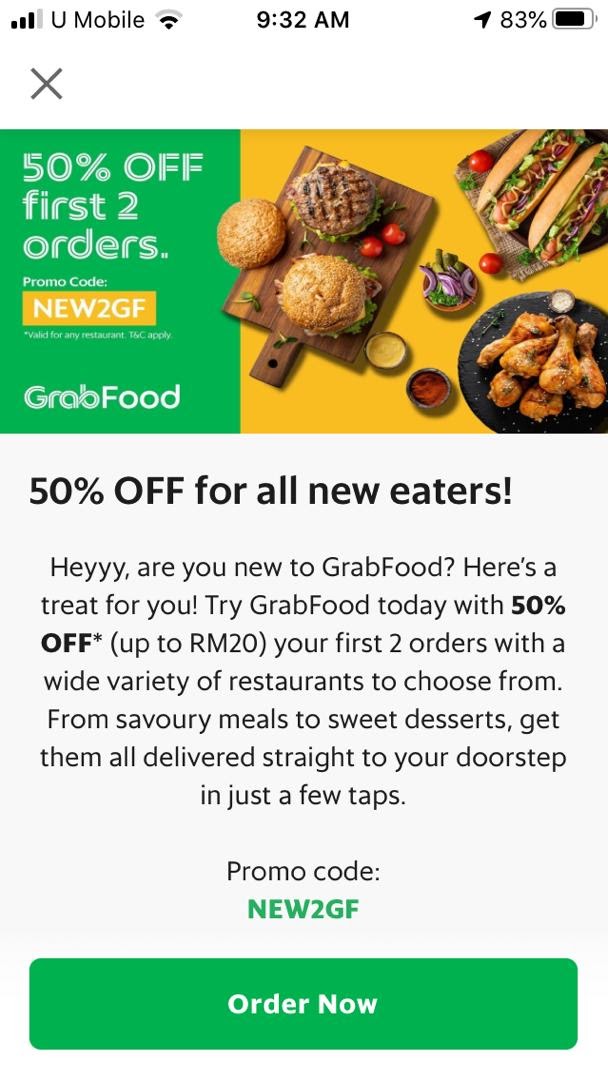 But from these little techniques, people love it! Because everyone wants to get everything at a cheaper price.
From there, Grab gets a good reputation for being so generous with fulfilling customer satisfaction and secretly boost higher conversion rates by encouraging customers to make a second purchase. It's mutually advantageous!
You may introduce your customers with a discount for next purchase or send them trial kits for new products.
Alternatively, try receipt marketing. Even in the digital age, paper promotions are (still) king!
By delivering printed receipt, you avoid unintentionally bypassing a large demographic of potential customers. Using receipt marketing make sure your messages reach high-quality customers. 
You can also take advantage of the printed receipt and include a little call-to-action phrases as below:
Review us at

www.veecotech.com.my/reviews/

and stand a chance to win website design worth RM2999 now!

Let us know your experience at VeecoTech, and get your ecommerce website design with 20% discount.

Share your review at Subway, and get a free cookie on your next purchase.

Activate your next web maintenance with a 20% offer by sharing your experience with VeecoTech.
This is how you start to earn 5-star reviews and grow sales at once!
Listen and respond to negative feedback
We understand that you cannot please every customer, but you can address pain points of the majority your customers have. Listen to your customers, don't hesitate to ask your customers for feedback. 
Take this one for example: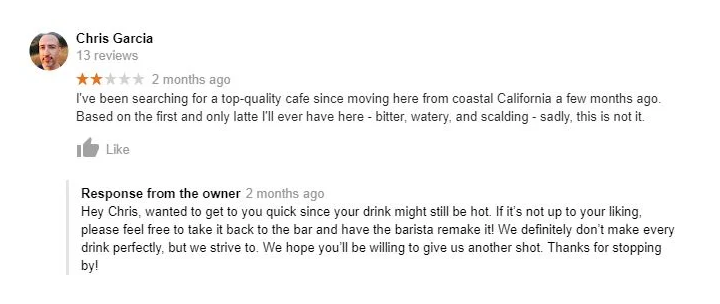 Many shop owners would take this as a negative review and leave no responses. They will immediately question their staff for not doing a good job. 
Nevertheless, this business owner responded to the review so that anyone who reads the negative review will know if their drink isn't what they wanted. They can get a new one.
The more feedback you listen from the customers, the more you can improve upon that feedback. Still, improving your efforts will show customers that you truly listen, and in return, they'll appreciate you for it.
Conclusion
Ultimately, consumers are uncertain about buying a product based solely on the seller's information. Online customer reviews are often as important as photos and product descriptions. So, start asking customers to leave reviews in detail for you and that's how you can edge out your competitors.