What is digital marketing?
Digital marketing is involves electronic technologies to advertise a product, brand or business. It is used for ecommerce websites where business transaction occurs online. Technology is rapidly growing. Marketing like a door-to-door salesman isn't going to cut it anymore. In fact, there are a lot of website design company that can help you create your eccomerce website.
We don't pay any attention to any of the advertisement signs, posters, flyers or billboards like we used to. Digital marketing play an important role in today's modern day marketing. We get immerse in digital devices like our phones and computer and we don't watch television like we used to or read the newspaper. Thus, traditional marketing strategies may not be as effective in our current society.
Here are a few digital marketing channels that you can be use for ecommerce purposes.
1. Search Engine Optimization (SEO)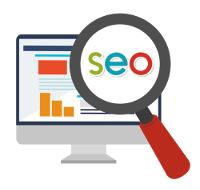 There was a study that was done by PowerReviews which suggests that some consumers would often begin their shopping experience through online search. Consumers can compare prices and quality or browse through products without going outside. The most important thing you must do is to ensure your ecommerce website is optimized for search engines. Search algorithms are always changing. Thus you must change your SEO efforts and try to experiment with it a little. You can also go learn more about On-Page and Off-Page SEO Optimization here.
2. Email marketing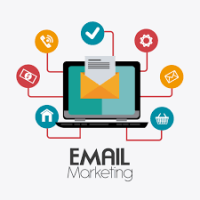 Email marketing is a very effective digital marketing channel. In fact, building an email list is a very useful way to grow your e-commerce business. You can use emails to give customers' a way to make inquiries. This will improve their shopping experience. It also helps to keep the consumers and business owners connected. Not only that, this allows for more business opportunities. You can also send digital invoices through email. Besides, you can use emails as a reminder for customers who have abandoned their charts. You can also give them information about an upcoming promotional event.
3. Content marketing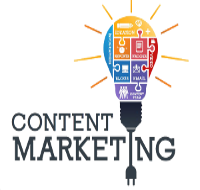 Selling can't be the main focus when it comes to online retailing. You must give valuable experience to customers without making them buy anything. Give them an enjoyable experience which will encourage them to stay on the site. Simple things like a 'guide-to' articles will create a better content for the customers. If they enjoy any of the contents you have, they would likely share it in their social media as well. When visitors spend more time on a page, then the likelihood of a conversion will increase.
4. Social media marketing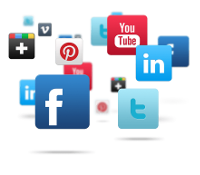 Social media networks are where we can share pictures, videos and experience with anyone and everyone
. You can use Facebook, or Instagram to spread information about your business. The great thing about it is that it is free. 
However
, marketing professionals should include paid social media in their strategy. This is because it is becoming hard to reach audience without some kind of incentives. But before you start, you can read more on the
fundamentals of social media marketing
.
5. Display advertising

Banner ads and posters are less effective than they were before. But, if done right, it can give positive results. 
Having the right image and message can gain attention of internet users or social media users
. The impact of the advertisement may turn viewers into customers. Be creative and captivating in your display. Play with colours and words.
6. Behavioural remarketing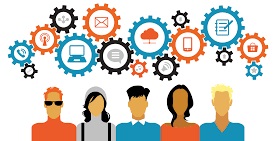 This particular channel is rather invasive to some. 
But, when handled well, it can help boost up your ecommerce stores and websites to convert more shoppers
. Websites visitors gets target with specific products or contents they have interest in. This is becoming easier with the help in advanced marketing software and algorithm. Remarketing differs from remarketing on terms that remarketing usually use the email method. 
It is often used for the abandoned shopping cart email drip campaign or in the form of a personalized email after a sale
.
7. Mobile marketing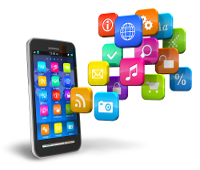 Internet browsers are not the only place we can access the internet. 
There are now various apps that users can download from their smartphone for their everyday convenience
. 
The users' behaviour are different when on their smartphones and so digital marketer must be aware of when the appropriate time to give the right message
.
8. Affiliate marketing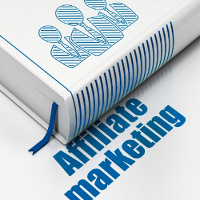 Affiliate marketing involves an external website that help to promote your products, ecommerce website or services
. the affiliates receives incentives for every sales they bring to your online store. 
Hence, affiliates network will definitely increase your marketing range and in turn boost your marketing campaign
. 
There are also companies like VeecoTech that provide 
referral and affiliate programs
 that you can go to
.
Conclusion
There are a lot of ways you to boost the growth for your ecommerce websites. Traditional methods are not ineffective. It all depends on how you use it. The same applies for the 8 digital marketing channels above. Before going through the channels, you should consider other factors like funds and manpower. You must also have an aim that you wish to reach and find the channel that best suits that aim.