6 Reasons Why You Need Mobile Apps for Your Business
Mobile phones have been very prominent for human beings in the current generation. We cannot deny that mobile apps stand a very important part of our lives. In conjunction with it, how should you make use of the increase of mobile phone usage to expand your business? Here, we will be sharing with you 6 Reasons Why You Need Mobile Apps for Your Business.
Instant Notification
In this modern era, who does not have a mobile phone in their hands everywhere they go? By developing mobile apps for your online business, customers will be able to receive instant notification regarding your business's latest news.
In relation, when customers receive instant notification, you're actually "in their way" while they unlock, scroll or check their device. By being "in the way", you actually managed to leave an image in the user's mind as we always unconsciously record everything we see, of course, towards images or icons that are attractive or well designed.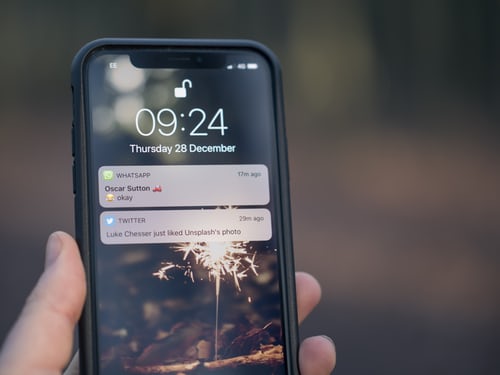 Easy to Use
Convenience is the main key to everything nowadays, therefore, in order to get more customers or audience, you must first be user-friendly. Mobile phones are now daily gadgets for everyone. It will be easier for the audience to reach out to your company when you have your own mobile apps. By just a swipe or tap, they will be able to be in contact with you regarding your business. This is how easy it can be when you develop a mobile app for your business. 
Boost Loyalty
Every business is facing competition and their customers might be led away by other competitors. There are now way too many advertisements, billboards, flyers et cetera that grabs the audience's attention.
You cannot guarantee a customer's loyalty towards your company when there are so many other choices out there doing the same thing with almost the same charges.
Developing a mobile app for your business can at least decrease the possibility for your customers to go for other companies as mobile apps can be a way to help your business in staying closer with your customers. By always being just a "fingertip" away, your business will be able to make a true and sincere connection with your customers and lead them to be a loyal lover of your product or service.
Build an Audience
Starting up a mobile app for your business can easily help you to build an audience regardless of where you are or where they are. This is because they will just have to download your mobile app without having to remember a website URL or having to search for it online in the future.
When users download your mobile app, they will have to enter their personal information which will ease you in contacting them in the future regarding your business.
In addition, you can offer rewards for users who managed to invite their friends or families to download your app. Through this, your business will be able to get in more audiences.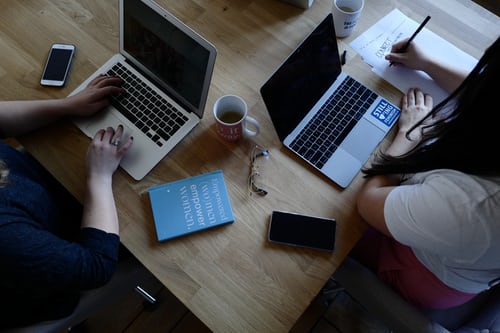 Create Competitive Advantage
Everybody likes to be "the first" or "one of the first". It goes the same for developing mobile apps for your business. Even when the benefits of having a mobile app for your business are all well known by everyone, there are still many who did not take the initiative to start up one.
Therefore, if your company takes the step of creating one, then you have already won in the starting point as the competition in this field of marketing is still low where you can take the advantage of it. 
Increase Sales
When your company offers promotions or discounts, users are motivated to continuously purchase your product or services from your company. At this time, your mobile app can act as a reminder to send users push notification about the latest offers or promotions.
Besides, customers will also have an extra option while dealing with payment as they can also make mobile payments by using payment technologies within their phones. This again can also improve customer loyalty as it creates an automated loyalty point per purchase which at the same time motivates the users to purchase where it will be able to increase sales for your business.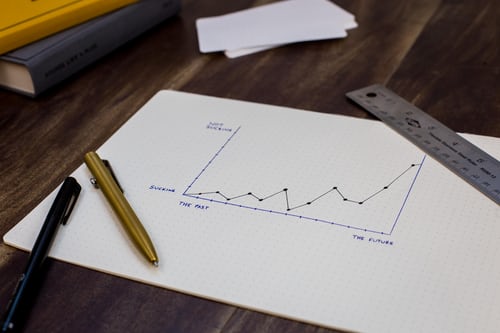 Conclusion
In a nutshell, it can be clearly seen that mobile app development is crucial for your business as it has a great impact in the two way communication between your company and your customers. From the points stated above, it shows that mobile apps can bring benefits to your business in many ways.
Therefore, creating a mobile app will be able to fill up the gaps in other business marketing which will definitely effectively assist your company to achieve goals.
After all the facts and points, you might be starting to think of developing a mobile app for your business right now where VeecoTech is more favorable to help you out! We offer mobile apps development with professional and experienced developers to assist you. Feel free to contact us for more information regarding mobile app development.
Don't miss out more awesome blogs! Check out the top reasons why you need a website to understand the importance of having a website for your company business.