Go Digital with RM5,000 SME Digitalisation Grant
Meet the Trend with Us
Claim up to RM5,000 SME Business Digitalization Grant from the government by joining our webinar session. Webinar is now the current trend which can help you to get all the information you need to transform your business digitally.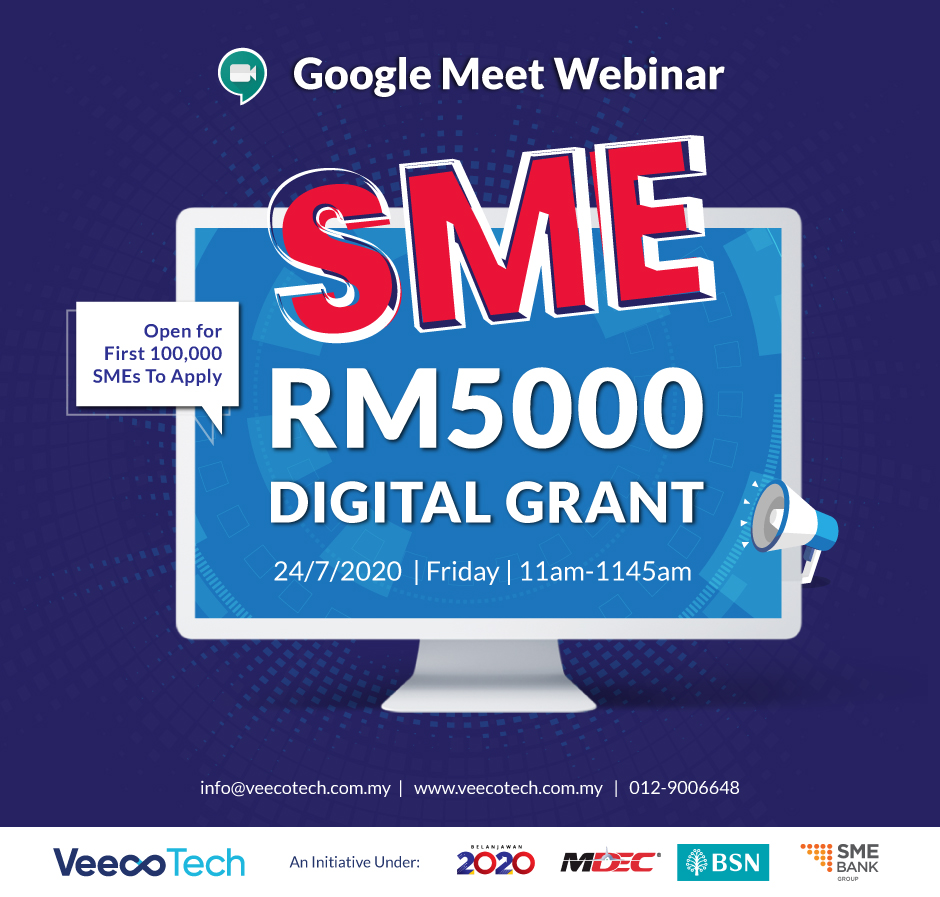 6 Interesting Facts about Webinars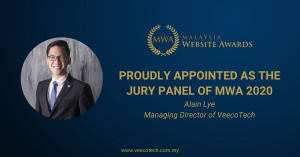 Speaker:
Alain Lye
Managing Director of VeecoTech
Appointed as the Malaysia Website Award (MWA) Jury Panel of the Year 2020
Represent as the web consultant in Penang BNI Laurus Chapter
Obsessed by our topics?
No worries, we gotcha! Here's more!
VeecoTech Webinar Programmes
| Speakers | Topic | Date | Time | Tickets |
| --- | --- | --- | --- | --- |
| Brandon Cheng & Celeste Low | 5 Opportunities Missed for Not Having a Website | 28/8/2020 | 10a.m. – 11a.m. | Get Your Ticket |
| Jeremy Yeap & Alain Lye | 5 Ways to Convert Website Visitors to Customers | 11/9/2020 | 10a.m. – 11a.m. | Get Your Ticket |
| Brandon Cheng & Celeste Low | 5 Importance of SEO for Your Website | 25/9/2020 | 10a.m. – 11a.m. | Get Your Ticket |
How to proceed?
Don't hesitate. Register here now for FREE!
Drop your details for a free ticket to our webinar.
SME RM5,000 GRANT
Everyone loves discounts, so grab yours now!
VeecoTech is officially appointed by MDEC as the Malaysia Technology Service Provider.
It can be obviously seen that the Covid-19 Pandemic had boosted and spotlighted ecommerce businesses. The pandemic became the push factor for various businesses to change on the adoption of technologies into their operations where even wet markets step foot in the digital world to earn a livelihood.
We, VeecoTech can help to step your game up on your business digitally and creatively!
Frequently asked questions