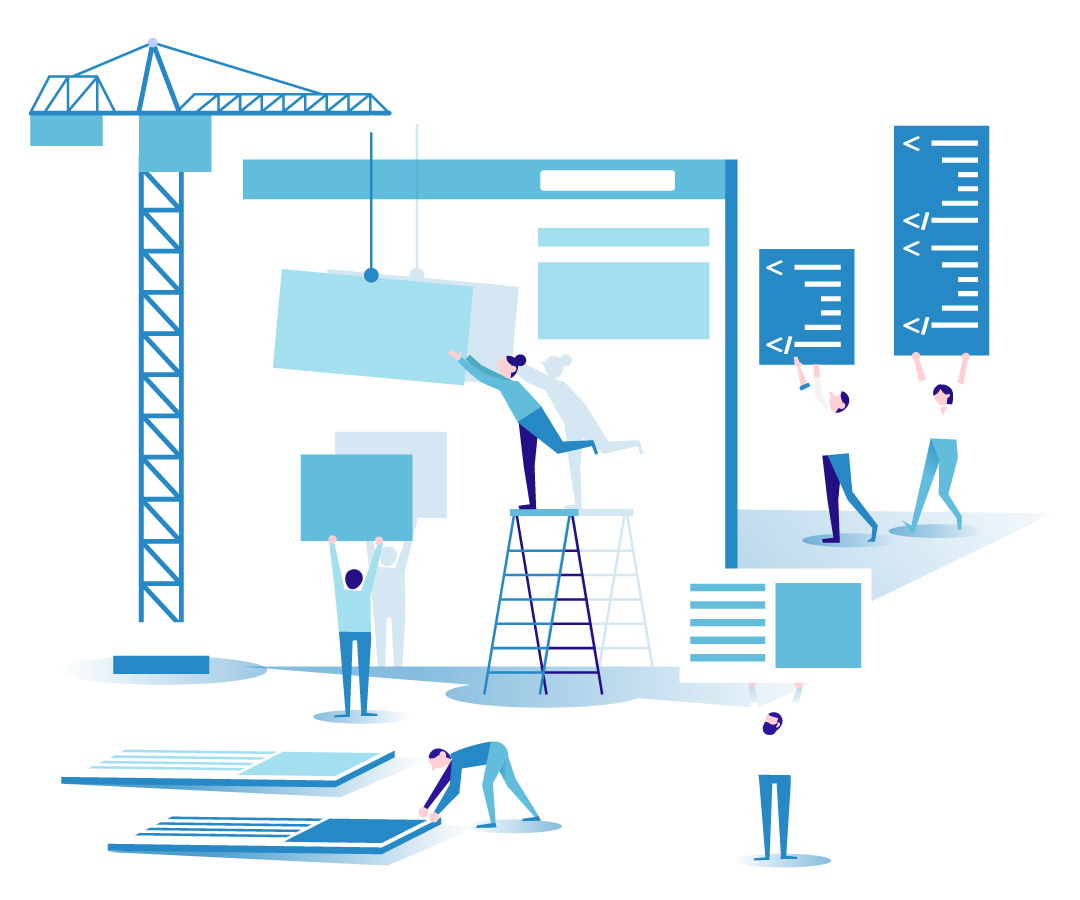 Website Maintenance Innovates Your World
Our Penang Website Maintenance Services provide an updated website with a good content gives your customer a better reason to come back to your site. Present consumers are well informed and able to find your website instantly whether you're worthy of their time and money. Whereas, the presence of digital marketing assists in assessing your credibility. But how to make these possible?
An effective, creative, and consistent maintaining website is potential to get that results. We can use our website maintenance services to help you maintain and update your professional business website regularly, all you have to do is simply a call or email our ticketing system and we will get the work done.
So, what are you waiting for? Give a shot with VeecoTech and we can assure that you can focus on running your core business with hassles free.
Top 3 Reasons To Choose VeecoTech As Your Web Maintenance Assistance?
You should consider hire us if you
Do not have enough time to update your website.
Do not know how to update your website.
Want to increase your website conversion rate.
Want to have a professional website design
Our skills in maintaining your website consists of
Updating all different kinds of websites.
Writing the best HTML, Javascript code for faster page speed load.
Creating graphic design banner.
Assisting in increasing your website visitor rate and conversion rate.
Services and supports that were provided for the corporate website.
Banner Slider redesign.
Create a promotion banner.
News updates.
Content updates.
Website speed tuning.
Weekly/Monthly database backup.
How We Service And Maintain Your Website?
Check your website thoroughly.
Test your website forms.
Analyze your KPIs,
SEO
and reports.
Security updates and bug fixes.
Renew your domain names.
Check backups.
Test browser compatibility.
Update dates and copyright notices.
Review contact information.
Review and update legal disclaimers.
Update Your Professional Website
With Latest Information, Buzz, and Services.
Our Professional Team Proudly Assists You Today!
Is It Necessary For You
To Keep Updating Your Website?
As a matter a fact, of course, it is very crucial to stay fresh and constantly update your websites. What can a well-maintained website do?
Secure yourself and your customer
Engage and retain customers through experience
Boost search engine rankings
Update your customer with the latest information
Keep your website running smoothly via updates
Prevent losing important information through backups
2 Comprehensive Website Maintenance Packages
Pay As You Go (Hourly Rates)
This Pay-As-You-G0 service is charged at

RM 120/ hour

.

Unlike other web design companies, VeecoTech charges every effort spent in every

15 mins blocks

. If your project needs only 15 minutes for website maintenance, it would cost only RM30.

15mins = RM30

30mins = RM60

45 mins = RM90

Only valid for website content updates only.
Monthly Rates
Save more money with our monthly website maintenance plan which starts from

RM 350/ month

.

Monthly updates – Max 3 times updates per month. Up to 2 man hours per update.

What will you get:

Graphic changes/ Content changes

Additional/ deletion of new HTML web pages

Additional/ deletion of menu

News/ announcement update

Phone/ Email Consultations and Support

Min. 6 Month Contract
How To Order A Website Maintenance Package?
Further questions about the maintenance package, please email or call us. We gladly help you to solve your doubts.
If you need to build a professional website, check with our latest website design package to find out the most suitable package for your business needs.
Frequently Asked Questions (FAQs)
Keep Your Website UP-TO-DATE With
Specialized Website Maintenance Services
Our affordable website maintenance packages suit everyone, from small to corporate companies.