Google Ads: An Introduction of Types
Let this article be your guide in choosing the perfect type of Google ad to run your campaign on.
With Google Ads, we have an incredibly wide array and methods of promoting goods and services to a huge number of people with purchasing power. According to Statista, Google is the most visited website in the world in 2020.
Be it for
Building brand awareness

Seeking donations

Promoting goods and services
the capabilities of Google Ads are almost endless.
Also, you might find some of these ads are named differently by other sites but ultimately they are the same thing.
In Malaysia alone, according to HootSuite's statistics, YouTube ads have a potential audience of 23.40 million and has 81.7% of the 18+ population of the country consuming their ads in 2020. And a potential to reach 2.56 billion users worldwide based on the Hootsuite Global State of Digital 2022 report. 
It's no secret that this form of advertising has a big audience. And we can see the platform taking over viewers that used to consume mainstream television. This means it's also high time television advertisers migrate over to YouTube too.
There are 8 types of YouTube ads. 
These are the ones we are most familiar with that pop up for 5 seconds before, after or in between the video you are watching. They are skippable ads that can be of any length.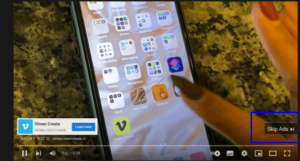 But did you know?
Advertisers only need to pay if someone watches the ad for 30 seconds or more or they interact with the ad by clicking on any links. 

Advertisers reach a more interested audience while saving money and avoiding annoying people.
Preroll or non-skippable ads
Next up we got the unskippable ads but unlike commercials on television, these are typically shorter 15-20 seconds. Advertisers can include call-to-action (CTA) in Preroll ads.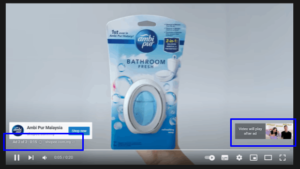 But did you know?
Advertisers can include call-to-action (CTA) in Preroll ads. These ads are only six seconds long and displayed before a viewer chooses a video to watch. These are non-skippable ads. Consistency is key here to embed your brand or product in the audience's mind.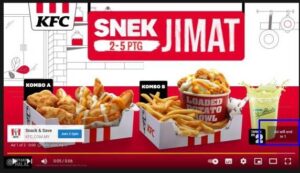 But did you know?
You pay per impression

On desktop and mobile
Discovery Ads
Discovery ads show up with organic search results. People can choose to watch it if they find it relevant.
Discovery ads include three lines of text along with a thumbnail. When interested people click on the ad, they're sent through to your video page or YouTube channel. This is perfect for content you already intended to be on your YouTube page or is a long video.
But did you know?
A type of TrueView ad because people must actively choose to watch them.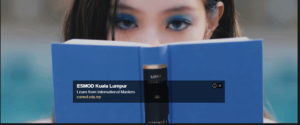 Overlay ads can be viewed at the bottom of the video player or on the top right of the video.  These can be semitransparent or full opacity banners covering 20% of the video player screen. These ads can be managed from Adwords of Google. Overlay ads have the maximum reach but can be quickly disregarded by the audience.
But did you know?
only displayed on desktop 

468X60 pixels or 728X90 pixels.
Sponsored cards or cards are pop-up advertisements that are designed to display on the video player screen in between the videos.  Sponsored cards can also be displayed on the right of the suggested video just like display videos.
 The size of the sponsored cards is and are in the form of an image or flashcards and the size of the sponsored cards is variable and in the form of jpg or jpeg or GIF (without animation) for mobile phones. We don't see these that often these days 
But did you know?
pay per click or number of total views

300X250 pixels for desktops

Clickable images or animations that appear to the right of the feature video with a CTA button. It sits above the video suggestions list. A prime location that does not interfere with the feature video. And can be even more effective if seen together with a relevant TrueView Ad.
But did you know?
Size 300 x 250 pixel or 300 x 60 pixel 

Masthead is the most expensive type of advertising on YouTube. Masthead advertisements cover a large area on the home page of the website and have maximum visibility and are hard to miss. They work well for businesses with large budgets. The size can be 970X500  pixels or usually, 970X250 pixels. 
 The size of masthead lite is reduced to 760X150 pixels along with a 265X150 pixels banner displayed on the side of the YouTube video.

But did you know?
only displayed on desktop

displayed for 24 hours
Alright so let's move on to 
2. Google Search Ads
This is the most common Google ad that one would regularly see. You get to see these ads in Google search results together with organic results.

All such ads function on Keywords. When someone types a search query in Google that contains one of your keywords, your webpage gets recommended as one of the top searches.  It's great if you provide a service that people would be interested in via your website. 
But did you know?
PPC Ads or AdWords Ads are also included in this category.

They work on a cost-per-click (CPC) model 
Google Display Ads
Display Ads are again one of the most popular types of Google Advertising that you have seen on different sites, blogs and so on. They are advertised based on a user's Google searches and sites they interact with. 
One of the greatest parts about Google advertising is the different factors you can manipulate 

Interests of Prospects

Previous search history

Targeted Keywords, etc.
Advertisers have control over which types of portals, blogs or sites they might want their Ads to appear on. For example:
 A skincare brand would advertise on a beauty blogger's site.
It's great for building brand awareness and engaging groups of people already somewhat interested in your brand, products and services this is because Display Ads are highly result-driven to the top of the funnel sales activities
With around 2 million sites and 90% of web clients, Google has a huge range of consumers for you to advertise to, some need just that extra push to become your customer.
Video Ads
So how do Video Ads differ from YouTube ads? Well, it's about the platform your audience sees the ad. Some do consider YouTube ads a type of Video Ad, we separated them to really dive into the specifics. 
Video ads are seen on-
Blog

New sites

 E-magazines 
Video Ad for the movie "Ron's Gone Wrong (2021)
These work great for promoting movies, food, or services. 
App Ads
Here we talking about is the type of thing you are promoting. And yes, this form of advertising is promoting applications. Why this is ingenious is because you do not need much creative effort. Google will design it for you. All you need to do is provide four lines of text and some assets.
But did you know?
Provide at least one landscape image, one portrait video, and one landscape video so Google can test out the best ads to run
Conclusion
You only pay for those that are interested in you with PPC.  You have a gigantic reach and audience that you can specialise your ad to. Every type of business can see ROIs with Google Ads.
Google uses machine learning to rotate your ads and adjust bids automatically, so your ad shows up in front of the right audience at a price that works best for your business. After about 100 conversions, Google will have enough data to optimize your ads, bids, and budget.
Does it all still sound like a lot of work and time?
VeecoTech is here to up your Google Ad game while saving you time and energy! Let our professional team take over and give you a game-changing campaign.
Share This Story!